Is a Star Wars blaster as lethal as a real gun? Daisy Ridley's Instagram haters think so
Actress called out as 'hypocrite' in light of blaster-toting turn in Star Wars: The Force Awakens.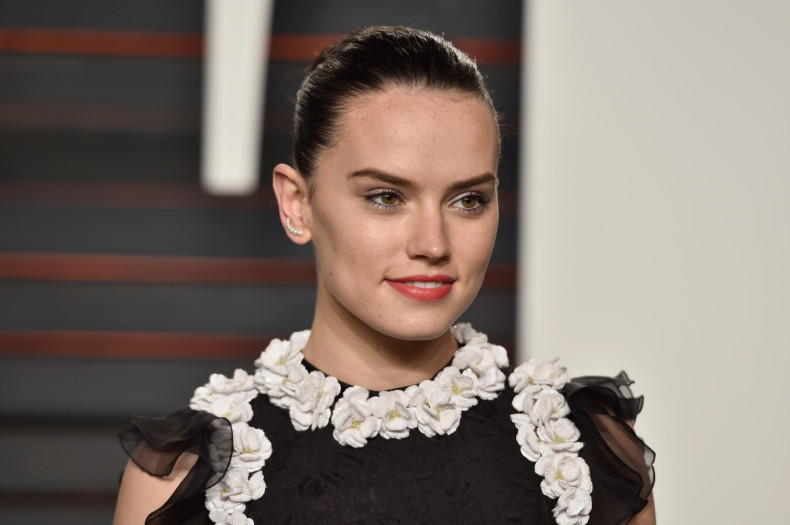 Star Wars: The Force Awakens' actress Daisy Ridley has deleted her Instagram account after she became the target of abuse following sympathetic comments on gun violence on Monday 1 August. She was accused of hypocrisy by haters on the social media platform due to her breakout role in the first instalment of the current Star Wars sequel trilogy as protagonist Rey.
Her post came after the Teen Choice Awards 2016 on Sunday, where the event introduced teen family members of victims from the Orlando, Newtown and San Bernardino shootings, as well as Alton Sterling's son, Cameron.
Taking to Instagram, Ridley posted a Snapchat-filtered image of herself while she remembered the segment, saying: "Thinking about how lucky I am like......... Serious bit: as I sat in the audience yesterday tears were streaming down my face at the tribute to those that have been lost to gun violence.
"I didn't get a great picture of the incredible group that came on stage but they were so brave. It was a true moment of togetherness. We must #stoptheviolence."
The 24-year-old appears to have permanently deactivated her Instagram account (and subsequently, the post can no longer be seen), but her official Facebook is still up-and-running and users can still see some of the responses on there that hint at the replies she must have received on Instagram too.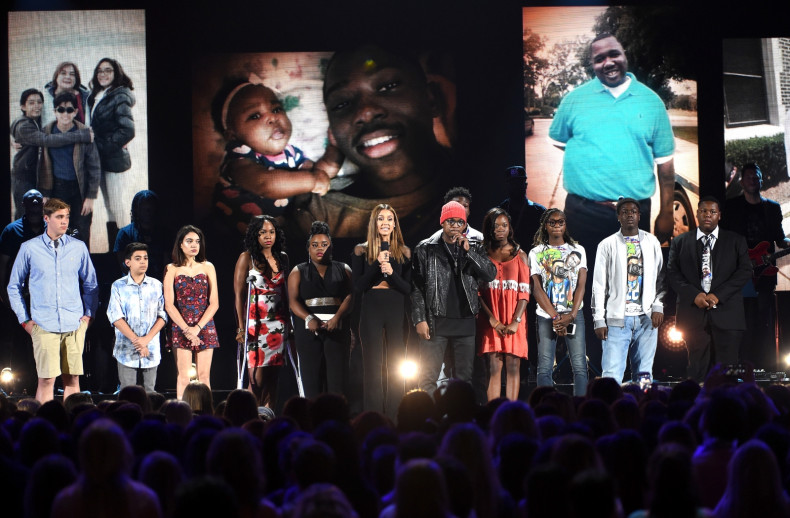 "Daisy, I love everything you do and your voice for a lot of things, but violence inflicted with guns is probably not the best topic to bring to your fan base," one user wrote, while another said: "Another Hollywood hypocrite speaking out against violence while getting rich portraying it. Why do you think everyone is so desensitized these days?"
"You can see some of the most horrific images, all courtesy of Hollywood... don't get me wrong, I'm against violence as well. But it's not a gun problem, it's a cultural problem."
Other scathing comments included: "Well you have just lost a fan. With the utter lack of research, and an obvious zero knowledge on the subject, this is probably something you should not be talking about."
"Sorry, didn't I see you using a blaster in Star Wars Episode VII? Get outta here, you're no better than Matt Damon. I might have to unfollow your page."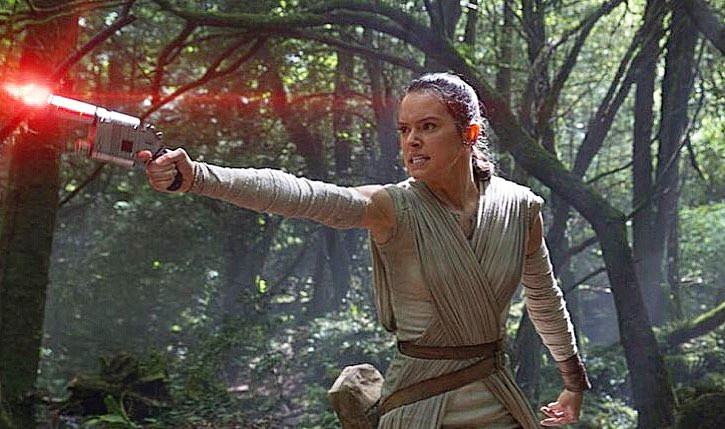 Still image of Daisy Ridley as Rey in Star Wars: The Force Awakens. Ridley has deleted her Instagram account after becoming the target of abuse following sympathetic comments on gun violence
Lucasfilm/ Truenorth Productions
"Says the woman who kills people with guns in movies. Such hypocrisy in Hollywood. Just shut up, Ridley and make another Star Wars movie."
"We all love you so much, however please stay out of politics. Hollywood needs less political stand points and more humanity for the environment. Please, be the neutral voice and a good role model and just stay clear of all the drama."
Haters seemed keen on drawing specific reference to a scene in The Force Awakens where Ridley's character Rey uses a blaster pistol on a Storm Trooper. It's unfair for these Instagram users however to draw such close parallels between Ridley and a fictional character (who was under threat at the time). After all, the whole movie is set in space, it's certainly not real and doesn't determine how Ridley feels as a real human being. People should be able to differentiate fact from make-believe and understand Ridley's plea to make all humans treat each other a little better.
The Nerdy Bird first reported the news, having been made aware the Ridley had left the social media platform by Twitter user and artist Tess Fowler. Ridley's Star Wars co-star John Boyega has also addressed the situation on his own Instagram page after he was bombarded by fans asking him to persuade Ridley to reactivate her account. "She's doing what's best for her. I won't be advising my friend to come back. Sorry," he explained to one user.
For more entertainment news follow A-List on Twitter @Alistinsider