Dallas sniper shootings: Reverend who organized Dallas protest 'devastated' at deaths of police officers
Reverend Jeff Hood said the Dallas protest was intended to be peaceful and 'was all about love.'
The man who organized the Dallas protest has spoken of his devastation at the bloody aftermath that left five police officers dead and seven more injured, in the deadliest day for U.S. police since the terror attacks on September 11, 2001.
Shots were fired into the crowd at the Black Lives Matter rally, hitting 12 police officers and two civilians who were targeted from an 'elevated position' - believed to be a multi-storey car park. One shooter, identified as Micah Johnson, was killed after a standoff with police.
An estimated 800 protestors and 100 officers were present at the rally, which was held in Dallas on Thursday evening (7 July) to protest against the shootings of two black men by police this week. Father of five, Alton Sterling was shot dead in Baton Rouge, Lousiana. Philando Castile was pulled over by police officers in a Minneapolis suburb over a broken taillight. He was shot five times as he reached for his driver's license, according to his girlfriend, Diamond Reynolds who was in the car with him. Reynolds live-streamed the aftermath of the shooting on her cell phone. The incidents sparked outrage around the world.
Reverend Jeff Hood said the Dallas protest in the wake of two more senseless killings of black men at the hands of police was intended to be peaceful. "The protest was about pushing, you know, getting out frustration ...it was all about love. It was all it could be about."
However violence soon erupted. As the sound of gunshots was heard Hood said he intially thought it was the sound of fireworks. "But then after hearing the noise, I very much, very quickly realized that it was gunfire," Hood, told TIME magazine. "Right before the shots rang out, I had been sitting there talking to a sergeant in the Dallas police department about how peaceful and nonviolent the protest had been," he said.
"[But] after the officers got hit, and you know, we started learning the full extent of what was happening. After the shots went off, I was carrying a cross, and I turned around, and that cross turned into a shepherd's staff, and I just was trying to help people get out of the street and saying run, run, run."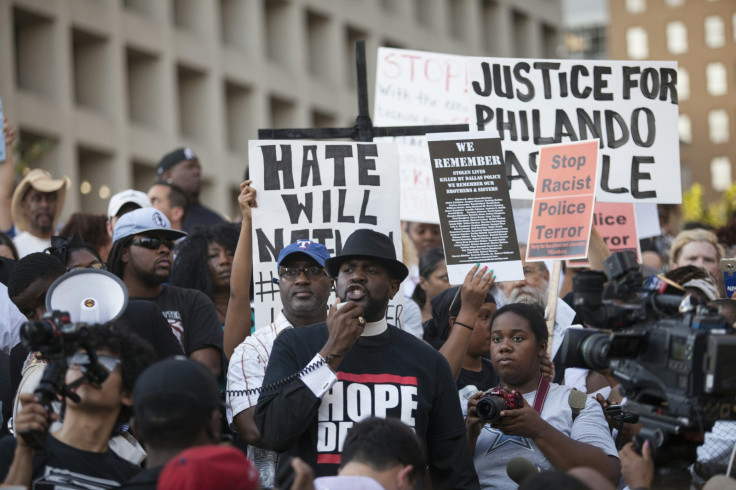 Hood said the killings of five police officers had left him "devastated." "I'm sitting there at that point just devastated and crying and just upset that such a, what was a beautiful night, a beautiful protest, a strong protest could turn into something so evil so quickly," he said.
Eyewitnesses at the scene had described the protest as being calm in the moments leading up to the attack. Marvin Pabon told People, it was "a really cool, chill environment. Everyone was having such a great time." He recalled hearing 30 gunshots being fired in quick succession at around 9pm. "It was just way too many shots," Pabon said. "I would never have figured Dallas would be a war zone."
"Pop, pause, pop, pause. Then you see the first two officers go down," said Jamal Johnson to theDaily Beast, explaining that police officers were initially unable to figure out where the shots were coming from. "The other officers began to think that the protesters were the ones who were actually firing, but the protesters were peaceful. They were running for their lives. They were terrified," he says.
"They fired about 14, 15 return shots once they realized where the shooters were shooting from," he said. "When we came tonight everything was so peaceful, man. It was united...and for them [the shooters] to ruin it like that."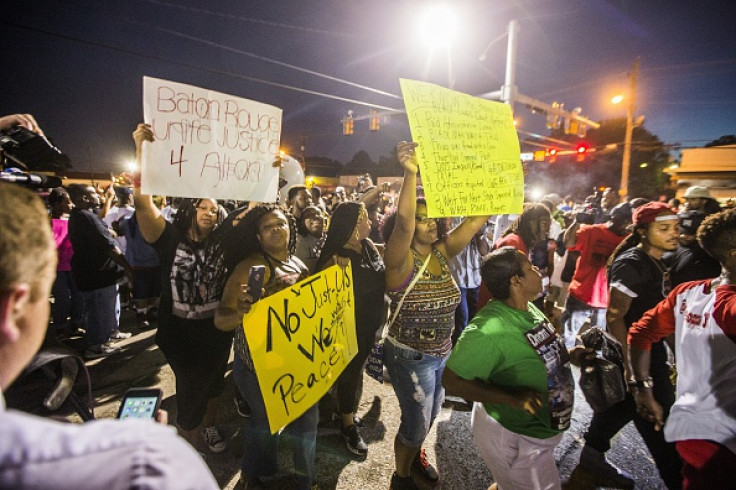 Cortney Washington witnessed the police officers falling victim to the gunfire one by one. She told NBC Dallas-Fort Worth: "I didn't see anybody else get shot, just the cops. I saw cops getting shot, right there in plain sight...while we was running, like, they just kept shooting.
Another eyewitness who wanted to remain anonymous told NBC "We were leaving, and when we turned, there was cops. They were patrolling. Then, all of a sudden, you've seen them just fall.".
Video footage captures the mayhem as people ran from the crowd amid the sound of gunfire.
Suspected shooter 25-year-old Micah X Johnson, died after a standoff with police in a multi-storey car park. He was killed after police detonated a bomb with a robot after he was heard shouting that he "wanted to kill white people."
Police have since confirmed that Johnson was a lone shooter in what appears to have been a revenge attack. The White House has confirmed that no terrorist organization is believed to have been involved in the shooting.
© Copyright IBTimes 2023. All rights reserved.