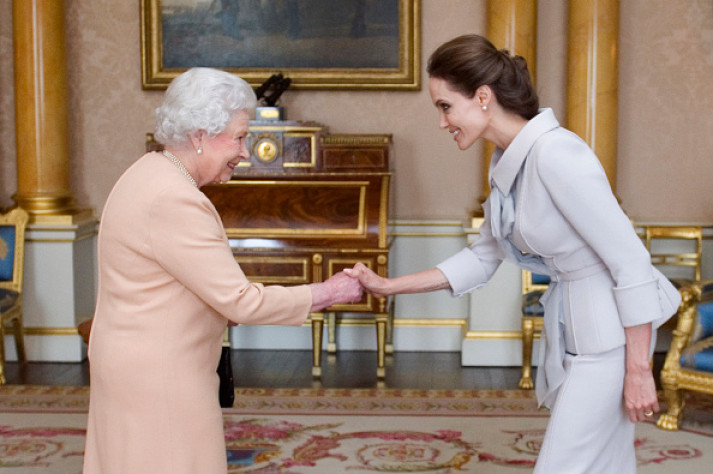 Her Majesty, the Queen recently crowned Angelina Jolie as a Dame –the female equivalent of a knighthood, in recognition of her campaigns against sexual violence and "services to the UK foreign policy." Critics are pondering if the British government has cheapened the honorary title by falling into the celebrity trap.
The 39-year-old Hollywood starlet was presented with the prestigious Honorary Dame Grand Cross of the Most Distinguished Order of St Michael and St George at a private reception held at the Buckingham Palace on Friday, 10 October.
Jolie was reportedly selected for the honour after co-founding the Preventing Sexual Violence Initiative (PSVI) along with former UK Foreign Secretary William Hague in 2012.
"To receive an honor related to foreign policy means a great deal to me, as it is what I wish to dedicate my working life to. Working on PVSI and with survivors of rape is an honor in itself. I know that succeeding in our goals will take a lifetime, and I am dedicated to it for all of mine," said Jolie in a statement released shortly after the award was announced.
Damehood is deemed as the female equivalent to 'knighthood' –a title reserved for exceptional public service or achievement for the betterment of United Kingdom.
It is considered to be the highest honor an individual can achieve in the United Kingdom.
The title is ordinarily awarded to British or Commonwealth citizens 99 per cent of the time, but there are exceptions now and then.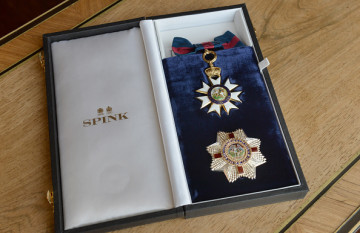 As the official website of the British Monarchy reads, "knighthood used to be awarded solely for military merit, today it recognises significant contributions to national life. Foreign citizens occasionally receive honorary knighthoods; they are not dubbed, and they do not use the style 'Sir'.
"Such knighthoods are conferred by The Queen, on the advice of the Foreign and Commonwealth Office, on those who have made an important contribution to relations between their country and Britain."
Yet cynics are bustling with criticism.
Tom Skyes of the Daily Beast writes, "The work she has done is noble and of global importance. No one disputes that. But a damehood is not and never has been a reward for good intentions. Nor should it be dished out in thanks for sprinkling a little stardust on William Hague's shoulder. Honors are awarded for results and achievements that, frankly, make the UK look good, and add to the life of the nation, be that sailing around the world or organising the London Olympics.
"My beef is not with Jolie, whom I congratulate on her work, and admire as human being simply trying to do a little bit of good. But that British government should have allowed our unique honors system to fall so pathetically in hock to celebrity, cheapens it immeasurably."
The Foreign Office has lashed back at reports that Jolie received the award simply based on her celebrity status saying, "The award is made entirely on merit. It entirely reflects the work she has done."
Some other foreign citizens, who have been awarded the honorary title of knighthood in the past, include the Chancellor Kohl, President Mitterrand and Mayor Giuliani of New York.