Michael Bisping has revealed that he is open to an interim middleweight title while he waits for his fight with Georges St-Pierre to get finalised.
Bisping has been criticised for putting the entire middleweight division into disarray after accepting a fight to defend his title against the returning St-Pierre instead of fighting the top contenders like Yoel Romero.
Fans and fellow fighters' frustration has amplified as despite his fight with "GSP" being announced in March, there is still no confirmed date for the bout with speculation that it could happen in New York in November.
The likes of Luke Rockhold, Romero and Anderson Silva have all proposed for an interim middleweight title fight with the winner expected to be the number one contender for Bisping's championship.
Despite slamming Romero as "desperate" in the past for proposing an interim title fight, with more and more middleweight contenders clamouring for it, the Briton is now open to the idea.
"Let me throw this out there right now — I don't give a flying f**k if they're doing an interim title fight," Bisping said on his podcast. "If Yoel and Anderson, if [Robert] Whittaker and Jacare [Souza] or whoever want to fight for an interim title, I've got no problem seeing that interim belt strapped around your waist."
"Because you know what that means — that means you're the number one contender. You're the person who gets the next title fight and that guarantees it. So if they want to do that in the meantime, I've got no issue with it.
"Is it without reason? Of course, I've got a fight booked and I'm fighting [GSP]. Have I got an injury that's going to keep me sidelined for a long, long time like Dominick Cruz? No I do not. But if they get their knickers twisted so much, if you want to do that, be my guest, I couldn't care less."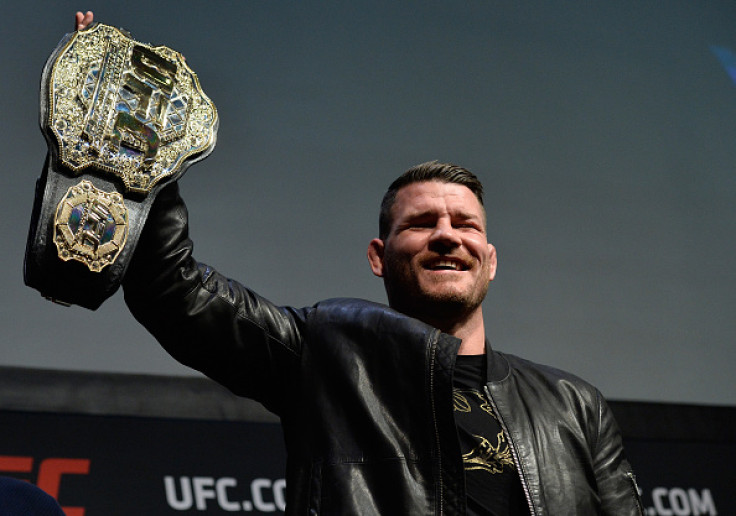 Bisping also revealed that St-Pierre wanting to fight only after October is a "blessing in disguise" as he still recovers from knee surgery.