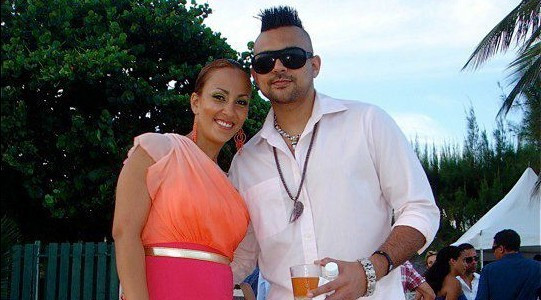 Jamaican Dancehall superstar Sean Paul has married his long-term girlfriend Jodi "Jinx" Stewart.
The Got 2 Luv You hitmaker has tied the knot with Stewart at a lavish ceremony at the Boone Hall Oasis in Jamaica.
Sean Paul, real name Sean Paul Henriques, reportedly popped the question at a New Year's Eve party in 2011.
The couple, who have been dating since 2002, exchanged vows in front of close family and friends at the small and intimate ceremony.
Stewart, who is well-known TV presenter in Jamaica, wore a strapless custom couture gown while the rapper opted for a blue Dolce & Gabbana suit.
According to a source close to the couple, the top secret wedding went smoothly with only minor glitches.
An insider told celebrity website The Gleaner: "Security is important when you are doing weddings like these. We really don't want the yuppies crashing the gate."
The newlyweds are honeymooning in French Polynesia.