Danger Dogs Law Change Greeted by Jade Lomas-Anderson Family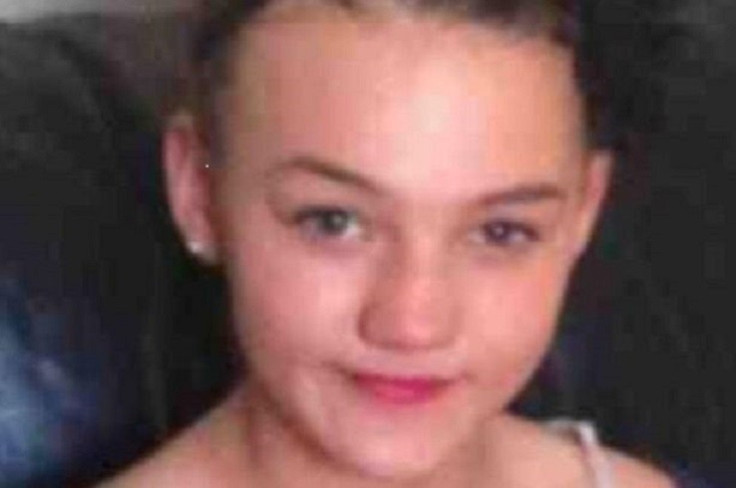 The family of a teenage girl who was killed by a pack of dogs has welcomed the change to the law on dog attacks.
The maximum jail sentence for allowing a dog to fatally attack someone has been increased from two to 14 years. The maximum term for allowing a dog to injure someone has increased from two years to five.
Changes in the Dangerous Dogs Act now also mean a dog owner could face prosecution if the animal attacks someone in their home or private property, unless the victim is a trespasser.
One of those who has welcomed the changes is Michael Anderson, stepfather of Jade Lomas-Anderson, a 14-year-old girl who was killed by a pack of aggressive dogs at a house in Atherton, Wigan, last March.
The dogs - believed to be bull mastiffs and Staffordshire bull terriers - were captured and destroyed. The owner of the dogs, Beverley Concannon, walked free from court with a suspended sentence after admitting to causing unnecessary suffering to an animal. Police said that was the strongest charge which could have been brought under legislation as it applied then.
Anderson told the Manchester Evening News: "It's been a long time coming. It really should have been the case a few years ago though.
Recent Dog Attacks
February 2014: 11-month-old Ava-Jayne Corless, killed by a family pit bull terrier in Blackburn
February 2014: Six-day old Eliza-Mae Mullane, killed by a family pet in Pontyberem, South Wales
October 2013: Lexi Branson, aged 4, killed by bulldog in Mountsorrel, Leicestershire
"We've lost our daughter, and hopefully no one will have to go through this again, but if they do then there is more chance of justice.
"Education is more important now though."
Supt Mark Kenny of Greater Manchester Police said: "Sadly, we have all seen the devastation caused by a dog attack and welcome the changes in legislation that will help police, local authorities and partner agencies improve public safety and responsible dog ownership.
"While the introduction of new powers can't bring anybody back or take away injuries sustained we hope that today's news brings some small comfort to those families that have had to deal with the heat-breaking consequences of a dog attack."
Under the new laws, people could face up to three years in prison if their dog attacks a guide dog. The Guide Dog Association had called on the government to give blind or partially sighted people more protection after figures revealed there was a record-high average of 10 attacks on guide dogs a month, up from three a month five years ago.
Richard Leaman, of the charity, said: "An attack on a guide dog can be devastating. It can rob someone with sight loss of their independence and freedom, leaving them virtually housebound."
© Copyright IBTimes 2023. All rights reserved.