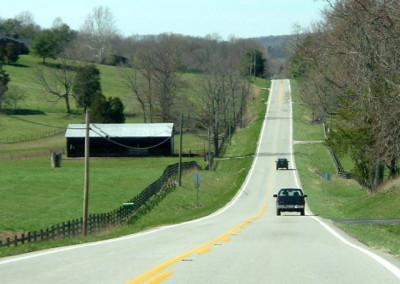 A recent report by The Trust for America's Health, a nonprofit disease prevention group, reveals that more Americans, aged five to 34, are die in vehicle crashes than from any other cause. Financial news provider 24/7 Wall St., which reviewed the report, said another study released this week revealed that not much was being done to prevent such fatalities in the ten states where the number of deaths caused by road accidents were the highest.
"Deaths caused by motor vehicle accidents in the U.S. range widely. Twelve states averaged less than 10 deaths per 100,000 people a year during 2007 to 2009," the journal said in a news feed on Thursday.
Auto fatalities often lead to increase in lifetime costs incurred by the states. In 2005, the costs of medical expenses and lost economic productivity caused due to auto fatalities in a single year was $170bn.
"With such high costs, and more importantly loss of life, the question is whether there is anything states can do to prevent car accidents. The Trust for America's Health found that nothing works better to prevent traffic deaths than seat belt use. According to a report released by the National Highway Traffic and Safety Administration, six of the 10 states with the lowest seat belt usage rates also had the highest average auto fatality rates between 2007 and 2009," the journal added.
Some suggested factors to prevent causalities from car accidents include having a primary seat belt law, a mandatory ignition interlock for all convicted drunk drivers, a mandatory motorcycle helmet law and requiring booster seats for children eight years and younger, according to The Trust for America's Health report.
Check out the slideshow to know which are the ten most dangerous US states to drive in, derived on the basis of number of auto fatalities, the costs arising from all fatalities and the policies states use to prevent car crashes.
Related Slideshow:
The Most Dangerous, Crash-Prone Cars in US