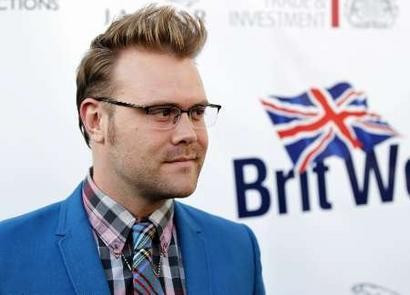 After an eight-year hiatus, Daniel Bedingfield has marked his comeback to music by releasing a sexually explicit music video.
The 32-year-old singer behind hits including Gotta Get Thru This and If You're Not The One has shocked fans by stripping off for the video to his new single Secret Fear.
In the five-minute clip, the star, who is the brother of Natasha Bedingfield, can be seen rotating around in a glass cube full of water with a naked woman.
Bedingfield also appears to be engaging in sexual intercourse. The footage is full of sexual imagery.
Other controversial scenes show him being stabbed and floating on the surface of the water, which is on fire.
The eye-popping slow-motion visual is a world away from the London-born singer's squeaky-clean material of old and has left fans either perplexed or shocked.
One wrote: "Yes, I'll be the flagging this one as inappropriate. Really Daniel? You might as well show your d**k."
Another said: "Too much porn going on Daniel. I adore your music but the video is not to my taste :/"
The single is from Bedingfield's new EP, Stop the Traffik - Secret Fear. It is the first offering from the star since his 2004 album Second First Impression.
Watch the video here: