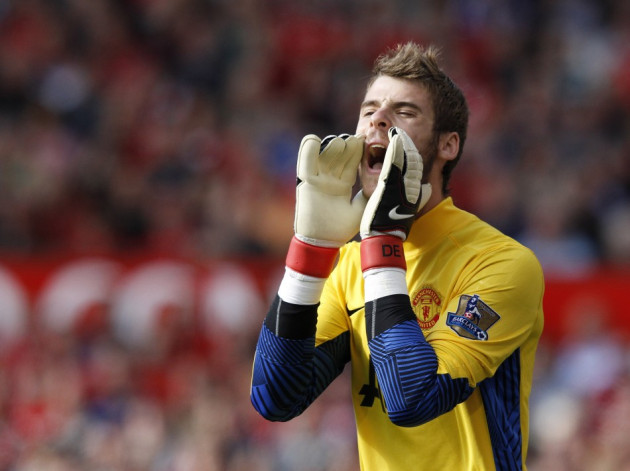 Manchester United goalkeeper David de Gea has revealed how his early struggles in the English football inspired a turnaround to become one of the Premier League's most reliable custodians.
The Spanish stopper endured a torrid first season at Old Trafford and contributed to the club relinquishing a handsome lead at the Premier League summit to rivals Manchester City.
But last term, during which United claimed a record 20th league crown, De Gea made a significant improvement and featured in the PFA Team of the Season after making 12 domestic clean sheets.
Former United goalkeeping coach Eric Steele criticised De Gea's attitude during his first season with the Premier League champions, claiming he trained poorly after moving from Atletico Madrid.
"They were difficult times. It was hard for me," De Gea told The Sun. "It wasn't easy hearing criticism but I tried to use it to motivate me and make stronger. I like to think that from bad things you can derive good results."
"I was very young," he added. "I had arrived at a new club from another country, I was learning a whole new language, I was adapting to a new style of football and new team-mates.
"That's a lot to take in and I think it's natural that it will take a little bit of time to settle."
The 23 year old has kept six clean sheets in all competitions this season, the latest coming in the 1-0 win over Arsenal.
But De Gea required a rapid turnaround in his fortunes to be a success at United after Steele claimed his opening 12 months at the club were "horrendous."
"His first six months were horrendous," he said in September.
"One issue with him was that he was just 71 kilos. We worked with him on and off the field to make him more powerful. We changed his lifestyle. He would finish training and want to go home. When I told him to come back in the afternoon he'd ask: 'Why?'
"There were lifestyle issues. He'd sleep two or three times a day. He'd have his main meal late at night. He'd eat too many tacos.
"We pushed protein drinks on him straight after training. We physically made him drink. We had him in the gym a lot. He hated it. They don't do the gym in Spain as much. We needed to build his core strength."