Actor David Oyelowo turns 40 on Friday (1 April), and while the Brit has been in the acting business for a good few years, it's fair to say the last few have been a real turning point in his career. From humble beginnings on television miniseries in the UK to starring in big-budget action movies Golden Globe-nominated biopics, he's turned himself into a household name and it doesn't look like he's planning on slowing down any time soon.
To celebrate his milestone birthday, IBTimes UK have looked back on Oyelowo's lengthy career, so why don't you take a trip down memory lane with us...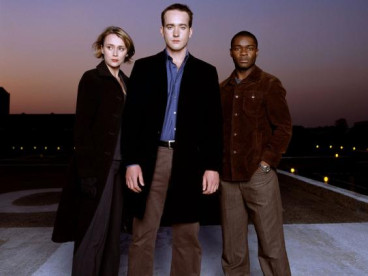 Oyelowo first starred in BBC crime drama Maisie Raine alongside Birds Of A Feather's Pauline Quirke back in 1998. At just 22, Oyelowo only appeared in one episode but it certainly got his face into the limelight and four years later he adopted his first recurring role, Officer Danny Hunter in television series Spooks.
Unfortunately in 2004, Hunter met an untimely end after he is kidnapped by terrorists. However Oyelowo wasn't too worried about saying goodbye to the character deciding this was as far as he could take Hunter.

The actor went on to play small roles in US movies with star-studded casts including thriller Derailed opposite Clive Owen and Jennifer Aniston, and Oscar-winning historical drama The Last King Of Scotland with James McAvoy and Forest Whitaker. But it wasn't until later that his breakthrough roles really started rolling in.
In 2011, he starred in prequel reboot Rise Of The Planet Of The Apes as the boss of lead James Franco's character, and in the same year, he appeared as Preacher Green in the Oscar-winning drama The Help opposite Emma Stone, Octavia Spencer and Viola Davis.
Action adventure drama Red Tails in 2012 saw him take on a more predominant role. Starring Cuba Gooding Jr, Nate Parker and Terrence Howard, the film told the story of a group of African American pilots in the Tuskegee training program, who, having faced segregation while on the ground during World War II, are called into duty under the guidance of Colonel AJ Bullard.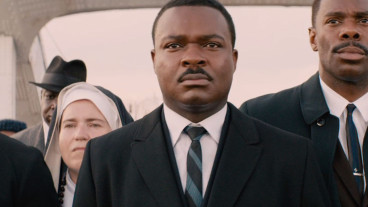 2012 saw him in high-profile projects The Paperboy, Jack Reacher and Lincoln, the latter of which won two Oscars. In the following year, he starred in The Butler alongside Oprah Winfrey.
The film itself was critically acclaimed, as was Oyelowo's performance as butler Cecil Gaines' son Louis, and off the back of his triumph he landed in Nolan's Interstellar, JC Chandor's A Most Violent Year and most noteworthy in terms of his escalating career, the lead role in Martin Luther King Jr biopic Selma.
Ava DuVernay's Oscar-winning drama saw Oyelowo nominated for his first Golden Globe for best male performance as well as earning itself a nod in the best motion picture of the year category.
Since then he has lent his voice to children's animation Star Wars Rebels and completed filming on the upcoming Nina Simone biopic Nina. Oyelowo has a lot to celebrate these days, particular around his birthday. What a five years he has had.
For more entertainment news follow A-List on Twitter @Alistinsider