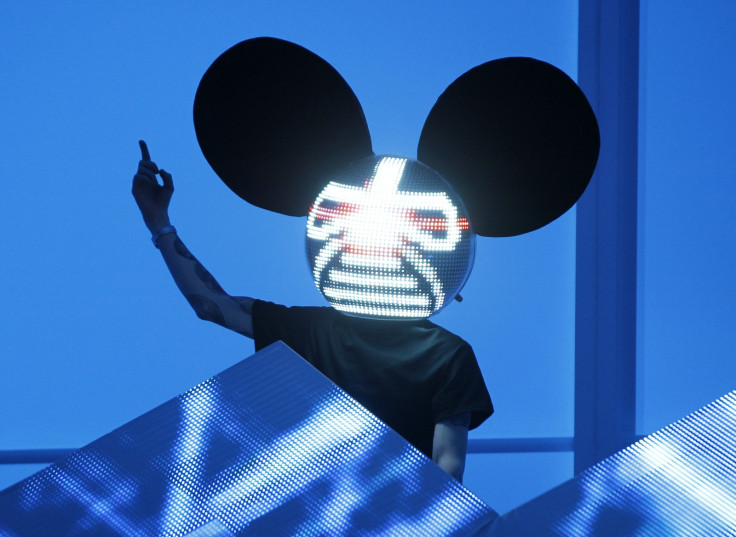 Deadmau5 is taking his cat battle to court! The Canadian electronic music DJ (a.k.a. Joel Zimmerman) has filed a countersuit against the owner of a cat-centric e-commerce website over the use of his pet feline's name in their label.
Zimmerman is going after the online retailer for using his cat Prof. Meowington's name for its brand meowingtons.com. According to Billboard, he claims the owner Emma Bassiri picked up the name in 2014, three years after he first used his cat's name to sell "tens of thousands of units" of merchandise. He also headlined the Meowingtons Hax tour and released a subsequent album and music video.
"Two months ago, a company that hijacked our clients' trademark MEOWINGTONS filed a lawsuit against our clients, deadmau5 and his companies, including Prof. Meowingtons Ltd," Simmerman's lawyer Irene Lee told The Hollywood Reporter. "Despite our clients' efforts to resolve the matter amicably, the company — which took the very mark as its name: Meowingtons, LLC — has been relentless, now forcing our clients to protect their trademark rights and intellectual property by filing a counterclaim."
Meowingtons.com first filed a case against the DJ in March after he attempted to challenge Bassiri's trademark with the US Patent and Trademark office. With this latest development, Zimmerman now wants more than just the trademark. He is suing her for trademark infringement, cyber-squatting and unfair competition with an eye towards winning forfeiture of the domain and disgorgement of profits or statutory damages.
He has also filed a case against Toronto DJ Scott Hutchison who manages Bassiri's website. The Grammy-nominated artist claims that Hutchison was familiar with his work and had shared a photo of Deadmau5 tracks on his computer. Zimmerman claims that it would be "simply inconceivable" that the man was unaware of his pet Meowingtons when the website registered its trademark.