Indian politician Suraj Pal Amu, who earlier offered a $1.5m (£1.1m) bounty on Bollywood actress Deepika Padukone's head, has now threatened to torch every movie theatre in the country.
His statements follow the latest controversy over Sanjay Leela Bhansali's historical film Padmavati, which has sparked nationwide protests and outrage.
[Increased security for Padukone after India politician puts $1.5m bounty on actress' head]
Those against the screening of the film based on the legend of Padmini – queen of the kingdom of Chittorgarh in Rajasthan state in the 13th century – have cited distortion of historical facts as the reason. Mainly, rumoured scenes said to be portraying a romantic dream sequence between queen Padmini and Mughal Sultan Alauddin Khilji have been the bone of contention.
But Bollywood director Bhansali has repeatedly denied the claims. "The rumour is that there is a dream sequence between Rani Padmavati and Alauddin Khilji," he said via a Facebook post earlier.
"I have clarified it earlier and doing it again through this video that there is no such in the film which will hurt anyone's sentiments and sensibilities," the filmmaker added.
Meanwhile, Amu, who is from the ruling Bharatiya Janata Party, says that Padmavati's trailer – which is currently on air – has presented the Rajput queen in a bad light.
[Read about the Padmavati controversy here]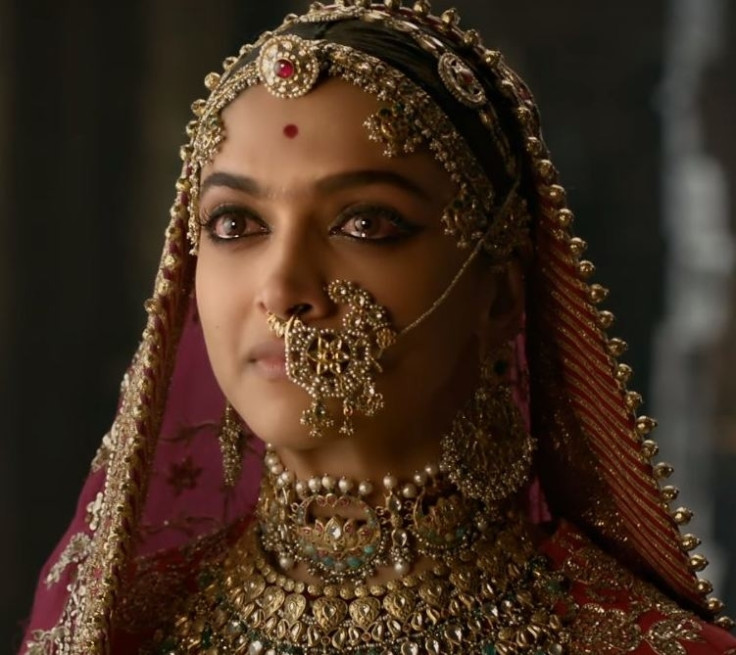 "I do not want to see the movie and I will not let anybody else watch it. If you call it (hooliganism), it does not affect me," he said on Tuesday, Financial Express reports. "Trailers of the movie are being shown on television and cinema halls. I saw one such trailer...The kind of scenes I watched in the trailer, I feel ashamed to share them with you."
"We will initiate a Clean India Mission in all the cinema halls of India. The Kshatriya community and the youth of this country are capable of burning every theatre screen in the country if the movie is released," Amu was quoted as saying by Times Now.
The development comes after Amu was served a show cause notice by Haryana state's BJP party chief Subhash Barala, asking him to explain his comments about doubling the bounty on xXx star's and Bhansali's head.
Addressing a rally over the weekend in New Delhi, Amu had announced: "We will reward the ones beheading [Padukone and Bhansali], with Rs 10 crore, and also take care of their family's needs."
Alongside the 31-year-old actress – who made her Hollywood debut opposite Vin Diesel this year – Padmavati also stars Bollywood actors Ranveer Singh and Shahid Kapoor.
Responding to the controversy, Kapoor had said, "I don't think there is anything in the film that is unacceptable or not in good taste. Eventually, Padmavati will come out in full force."
Singh, however, refrained from commenting on the issue but added that he stands by the film's director.
Padmavati, which was originally set for 1 December release, has been indefinitely shelved. On Wednesday (22 November), Gujarat became the third Indian state to ban the movie. Earlier, Rajasthan and Madhya Pradesh had put a ban on the film.
"No Padmavati in Gujarat. The government will not allow its release in the state. We don't want any controversy and law and order situation in the state. The state home department decided against allowing its release," said Gujarat chief minister Vijay Rupani.