Delhi to crack down on polluting vehicles to combat air pollution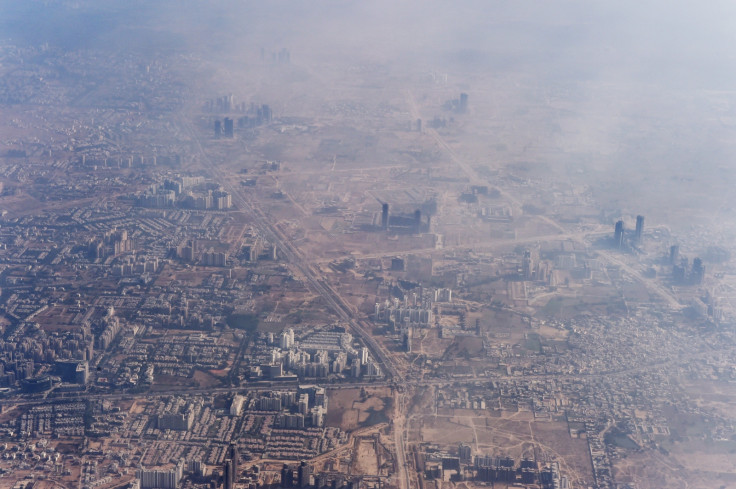 India's capital Delhi has announced new plans to limit emissions from vehicles to curb the dangerous levels of air pollution in the city.
It will increase the number of gas-powered buses in the city and step up its crack down on vehicles not carrying a pollution check certificate.
Last year, the World Health Organisation said Delhi was the most polluted city in the world.
The rise in air pollution levels in the city has been blamed on the surge in the number of vehicles on its roads, particularly diesel-powered cars, buses and trucks.
"We are strengthening and expanding public transport and by the end of 2016, 1,380 semi-low floor buses, 500 mini-buses, and 1,000 buses that will run on CNG (compressed natural gas)... will be introduced," the Delhi government said in a report on 13 August according to the IANS news agency.
It also intends to plant over a million trees in the metropolis to reduce smog.
Awareness campaign
India's environment minister Prakash Javadekar pledged a "massive" campaign to curb air pollution levels in the capital city.
"The government has been making consistent efforts to address the issue of air pollution in Delhi. It has adopted a consultative and co-operative approach to tackle air pollution in and around Delhi," he was quoted as saying by the Press Trust of India.
"As pollution cannot be tackled only through government efforts, the centre will soon launch a massive people-oriented awareness campaign to check air pollution."
Delhi's air pollution came under the global spotlight in May after Gardiner Harris, the South Asia correspondent for the New York Times, wrote an opinion piece critiquing the city's air quality before moving back to the US.
In April, India launched its first air quality index to provide real-time information on pollution levels in its major cities.
© Copyright IBTimes 2023. All rights reserved.