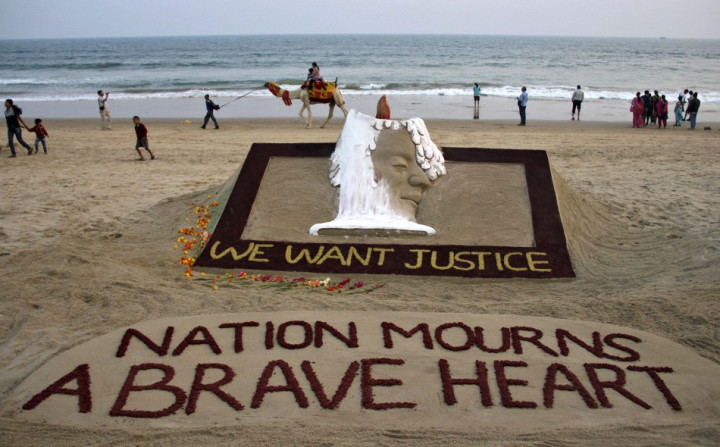 The male friend of the 23-year-old gang-rape victim has given his first interview after the grisly incident and said his friend "tried to save" him fighting the perpetrators despite being subjected to a dreadful crime.
The female victim, who has been widely called by the Indian media as 'braveheart', has fought in every possible manner to escape from the scene, reveals the unnamed male friend in an interview to the Indian channel Zee News.
"We tried to resist them. Even my friend fought with them trying to save me. She tried to dial the police control room number 100, but her mobile was snatched away," he said. The friend was also beaten by the assailants.
"I came to know of what had happened with her only when she gave the first statement to the lady SDM [Sub-Divisional Magistrate]. I couldn't believe what they did to her. Even when animals hunt, they don't mete out such brutality to their prey".
The hearing has been scheduled in the court for the five accused who are facing murder and rape charges. The sixth suspect, believed to be aged 17, is likely to be tried in a juvenile court.
The chargesheet, which runs up to 1000 pages, has been filed against the accused in a record time of 18 days after the crime. Five of the accused could face death penalty if found guilty.
The friend also blamed the police for their poor response to the crime. He pointed out that none of the passersby came to their help for nearly 25 minutes after the duo were thrown out of the bus.
Reaffirming the authorities' account that the crime was "well-planned," he said, "The occupants of the bus, which had tinted windows and curtains, had laid a trap for us. They were probably involved in crimes before also. They beat us up, hit us with an iron rod, snatched our clothes and belongings and threw us off the bus on a deserted stretch.
"They had everything planned. Apart from the driver and the helper, others behaved as if they were passengers. They then started teasing my friend and it led to a brawl. I beat three of them up but then the rest of them brought an iron rod and hit me. Before I fell unconscious, they took my friend away."