A crucial shareholder vote to decide the future of Dell computers has been delayed for a week, giving the company's board time to attract more votes in favour of a $24.4bn (£16bn) buyout proposed by founder Michael Dell.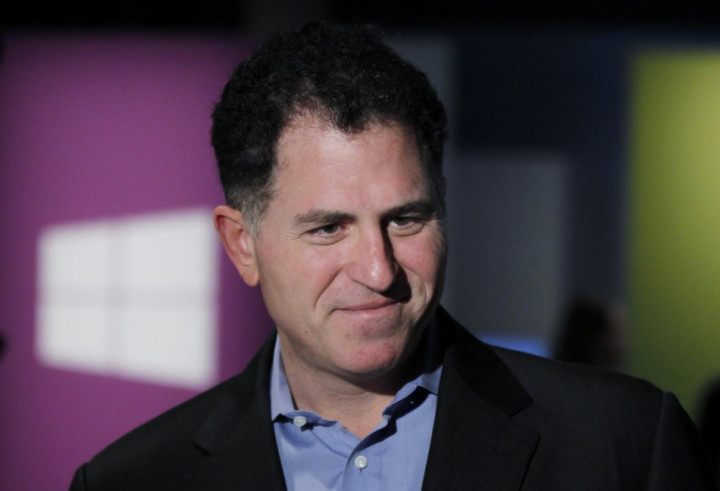 Dell and partner Silver Lake fell short of the votes needed to push through the largest buyout since the 2008 financial crisis, which would see Michael Dell take over the company he founded 29 years ago, removing it from the stock market.
Despite running the risk of losing his company to fellow bidder and billionaire activist investor Carl Icahn, 48-year-old Dell was reported earlier this week to not be interested in increasing his offer, which would pay shareholders $13.65 for each share they own, above the current value of $13.18.
The world's third largest computer manufacturer and its founder now have until 24 July to rally support for the buyout plan.
The company said in a statement: "Dell announced that today's special meeting of stockholders was convened and adjourned to provide additional time to solicit proxies from Dell stockholders. No vote was taken on the proposed transaction prior to the adjournment. The special meeting will reconvene on July 24."
Counter-offer
A counter-offer by billionaire activist investor Carl Icahn would see he and Southeastern Asset Management Inc buy back 1.1 billion shares at $14 each and keep the company public.
Icahn's proposal also includes a Dell warrant offered for every four shares held, entitling the holder to buy one Dell share for $20 within the next seven years; Icahn estimates his offer to be worth between $15.50 and $18 per share, more than Dell's own bid and the current share price of $13.02.
Voting for Icahn's offer will not take place yet, but his first task will be to succeed in having Michael Dell's offer voted down by shareholders, then win enough shareholder support at his own vote to replace members of Dell's board with his own nominees.
On 16 July, CNBC reported that BlackRock Inc, which has a 3% stake in Dell, was likely to vote against Michael Dell's buyout, but a Reuters source now claims the company did indeed vote in favour of Dell.
The source also said investors previously seen as swing voters, including State Street Corp, Bank of New York Mellon Corp and Invesco, all voted in favour of Dell on the eve of the 18 July shareholder meeting, but this still wasn't enough to give Dell victory.