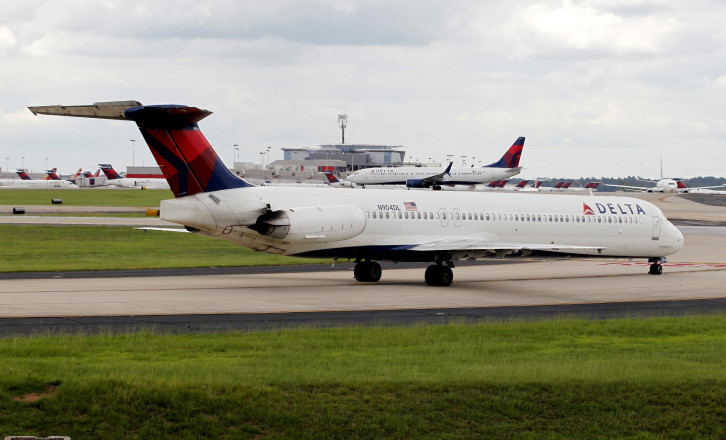 A Delta Air Lines flight on Thursday night (6 July) had to make a turn back soon after its takeoff from Seattle to Beijing after a passenger assaulted a flight attendant, officials said.
The aircraft, a twin-aisle Boeing 767-300ER, returned safely to Seattle-Tacoma International Airport around 7:40pm local time (3:40am BST) under a Department of Defense escort, CNN reported.
According to Sea-Tac Airport spokesperson Perry Cooper, a man in the first class of the Delta flight 129 assaulted a flight attendant about 45 minutes after takeoff. Multiple passengers helped to subdue the man until the plane landed back in Seattle.
Three people were injured in the incident including two passengers and one crew member.
"The passenger was restrained on board and was removed from the flight by law enforcement without further incident," Delta said in a statement.
The flight would re-depart for Beijing again on Thursday about 11 pm local time.
FBI's Seattle Field Office told CBS News that the suspect – who is a 23-year-old Florida man – has been transferred to federal custody.
This is not the first incident of passengers being removed from a flight. Earlier, a video of a drunken passenger soaked in blood was filmed on a Red Wings flight from Moscow to Antalya in Turkey. The passenger was seen repeatedly screaming and punching the seat in front of him.