Philippines: Passenger has entire plane to himself on Philippines Airlines flight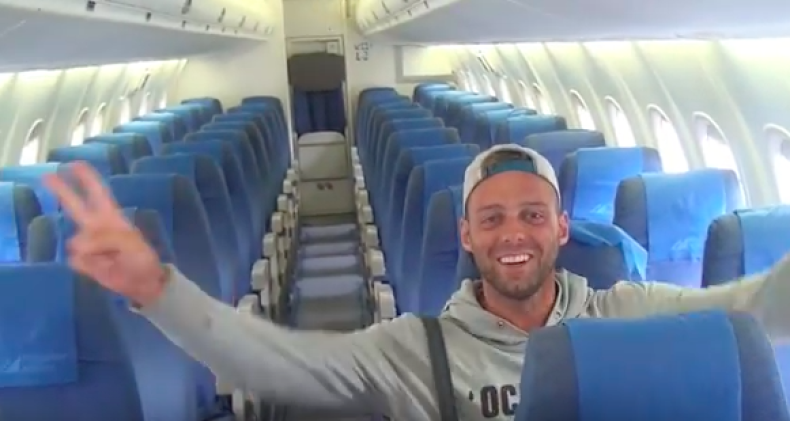 A Philippines Airlines' passenger had his own 'private jet' experience, when he found himself surrounded by empty seats on a domestic flight from Manila to Boracay. The only other people on board were the two flight crew members and two pilots .
Alex Simon, 28, an Austrian travel blogger, said he first realised he would be getting a taste of the high life when he was told the flight will leave in 30 minutes instead of the planned two hours, because he was the only passenger. "I was little bit surprised and I couldn't believe it. I thought I was dreaming. Later, while boarding, I just realised that it's gonna be a special flight because this time I didn't even need to line up," said Simon.
Upon boarding the plane, Simon said he asked the flight attendant if he can take a window seat. In reply, the flight attendant told him: "You can sit anywhere, because you're the only passenger."
Speaking of his experience, Simon said, reported MSN: "It was an unforgettable feeling to take a flight to one of the most beautiful islands of the world, but to be alone and to feel like a superstar made it more special. I just had luck, I think, that no one else was interested on this day to fly to paradise."
Simon who lives in Ischgl, Austria, filmed himself amongst the empty rows in air. Before the flight took off, Simon chatted with the pilots inside the cockpit and spent the rest of the time chatting with the flight attendants. Simon was heading to Boracay, a small island located 315km south of Manila with award-winning white sand beaches.
In 2015, British passenger, Nigel Short, found himself travelling solo on board an Air Zimbabwe flight from Johannesburg to Victoria Falls. The Boeing 737 flight typically has a capacity of over 100 passengers. "I was served by two ladies and all of the announcements were directed to me. They would say things like, 'Mr. Short, we're beginning our descent' ... I fly a lot and have been to well over 100 countries. And once in a while you're on a flight with not many passengers. But, there's a difference when you're the only passenger," Short told Today.com.