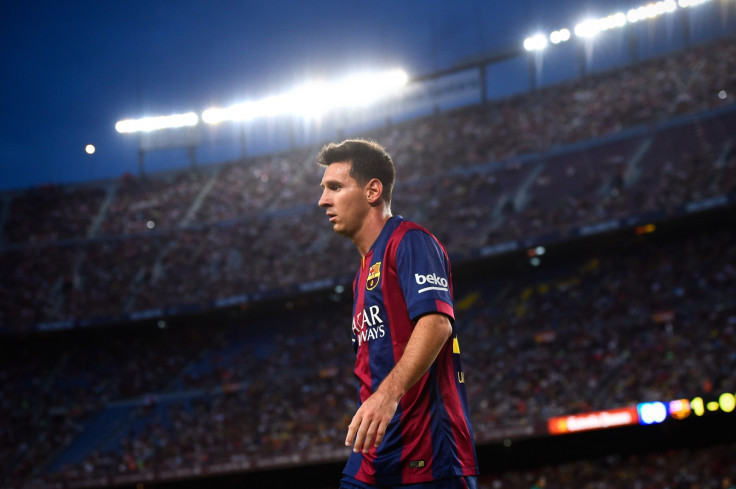 Argentine star footballer Lionel Messi's recent 'charity games' were suspected to have been conducted for the benefit of players, agents and even the FC Barcelona superstar himself.
German magazine Der Spiegel reported that Spain's Central Operative Unit (UCO), which focuses on money laundering and organised crime, is investigating where the millions of dollars that Messi and his foundation raised with charity events have gone.
Investigators found several inconsistencies as they interrogated witnesses, the magazine reports. In addition, they presented money transfer forms showing that over a million dollars generated by two Friends of Messi games in Colombia were wired to a bank account in the Caribbean.
Messi and friends played six benefit football matches in the US and South America for his foundation that supports causes including providing aid for Syrian refugee children and Argentine kids who suffer from incurable diseases.
Sporting events promoter and a good friend of Messi's father Jorge, Guillermo Marín, was questioned by UCO investigators in June 2014. He said the six games generated revenues of just under $7.9m (£5.2m, €7.1m), and a total of $300,000 went to Messi's foundation. Marín didn't answer the investigators' question about what happened to the rest of the money.
When Messi was questioned as a witness at the end of 2013, the footballer said he did not receive any money from the six games and that the proceeds had been donated to his foundation and to charitable causes. His teammates who took part in the charity games also denied receiving payment, apart from the costs of their flights and hotels.
However, Spiegel, citing documents obtained from South America, said it has serious doubt on the portrayal of events.
According to the documents, Imagen Deportiva, a company based in Buenos Aires and owned by Marín, emailed Bayern Munich striker Robert Lewandowski about the possibility of teaming up with Messi and friends for benefit games in Los Angeles and Chicago. Imagen Deportiva offered a monetary compensation of $30,000 for Lewandowski at first.
The offer was raised to $250,000 after Lewandowski's manager Maik Barthel continued to reject the proposal, according to Spiegel.
"Is it really possible, though, that Lionel Messi is so cynical that the charity games he allowed to be organized in his name are nothing but a cover for large-scale fraud?" the magazine asks.
Messi is one of the world's top-earning athletes, with annual income of roughly €40m. The FC Barcelona superstar and his father have already been blamed for tax evasion since June 2013, and are expected face trial over the case in 2015.