Designer Tom Ford slammed for launching 'penis pendant' necklaces at Christmas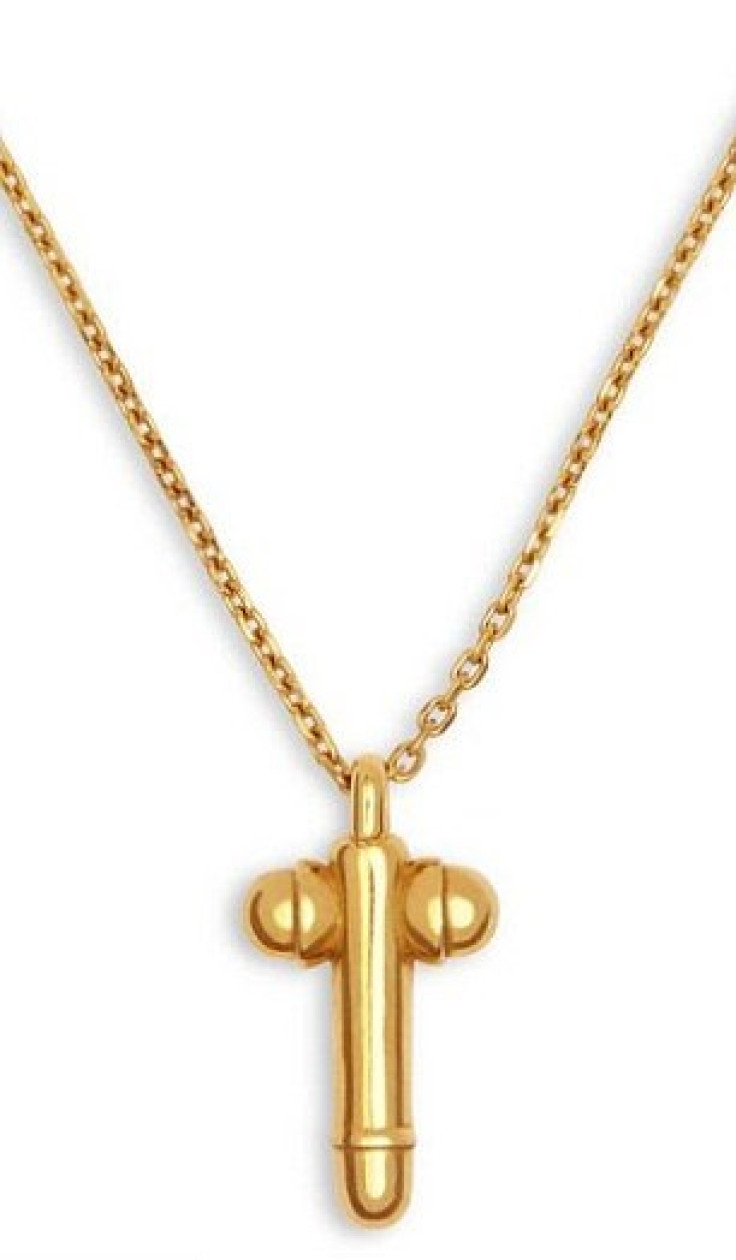 Designer Tom Ford has come under fire for launching a new range of phallic necklaces in the shape of a cross.
The pendants on the controversial necklaces are in the shape of a penis. The charms, available in silver and gold, are priced at $790 and are advertised as large, small and medium 'penis pendant necklaces'.
The pendants have been released in time for Christmas and are touted as an alternative kinky Xmas present.
But the controversial designer's latest stunt has provoked outrage amongst Christians who described the necklaces as 'unbelievably offensive' for combining a phallic image with a religious symbol.
God will punish Tom Ford for making that necklace

— Ovie (@ovie52009) December 13, 2014
Taking to social media to condemn the designer one person described him as "sick" and other said he could "rot in hell" as king "is he insane?"
Writing on Twitter @ovie52009 wrote: "God will punish Tom Ford for making that necklace."
Expressing her disgust Susan Swift wrote: "Just in time for Christmas, a way to say "screw Christ," the saviour of the world. This is sick. Just sick."
Kevlyn Hall said: "How dare you use a phallic symbol in the Christian cross! You insulting piece of trash! HOW DARE YOU!"
The designer is used to courting controversy, with fashion ads being banned for being too explicit. An advert in 2007 for a men's fragrance launched by Tom Ford, featured a bottle of perfume between a model's open thighs.
A self-professed provocateur, Ford is also renowned for his sexed-up collections, most notably SS15's nipple-baring sheer tops and he showcased the highest of thigh splits with velvet-topped stockings.
In 2003, a controversial campaign for Gucci featuring the fashion house's iconic G shaved into a model's pubic hair was banned.
© Copyright IBTimes 2023. All rights reserved.