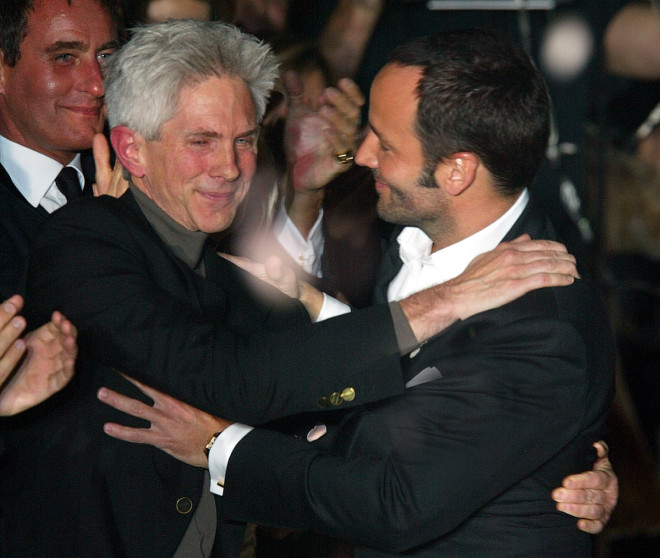 American fashion designer Tom Ford has married his longtime partner, Richard Buckley.
The 52-year-old revealed the good news while chatting with writer Lady Kinvara Balfour at London's Regent Street Apple store.
"I lost so many friends in college - I would say more than half of my closest friends. Richard, my partner of 27 years, had also gone through something quite tough in his life. We are now married which is nice. I know that was just made legal in the UK which is great, we were married in the States," he said.
Ford and Buckley, who is a journalist and former editor at Vogue, first met at a fashion show in 1986.
The couple welcomed their first son, Alexander 'Jack' John Buckley Ford, in 2012.
"I used to spend most of my time at home naked, but now we have a child it means we have a nanny and so I can't come downstairs naked and have a bowl of cereal in the morning. Before I had a child I literally took off all my clothes the minute I walked in the door," Ford revealed.
In a 2011 interview with Out magazine, Ford gushed about Buckley: "You can look at someone and feel like you've known him forever. The first night I ever had drinks with Richard I felt I knew everything about him. He has the wildest eyes -- like an Alaskan husky. They're not blue, they're not gray, they're a color you've never seen before -- they approach silver. They give away absolutely nothing, yet they are completely mesmerizing."