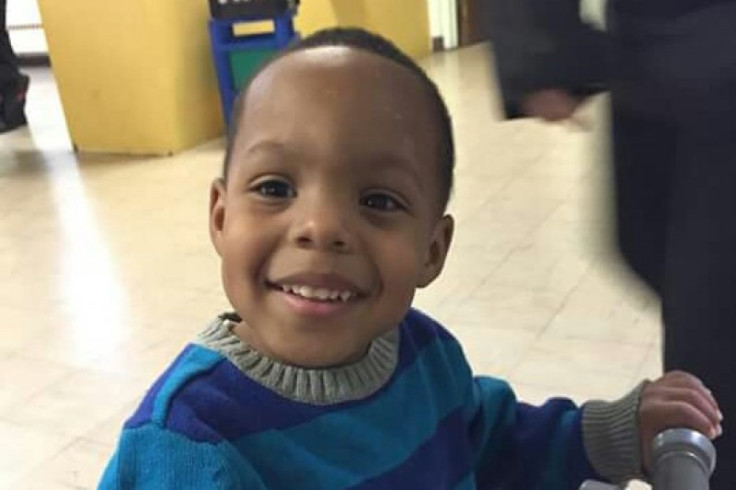 The father of an 11-year-old boy accused of fatally shooting a 3-year-old boy while playing with a gun was arraigned on 17 August on a number of charges. Curry Bryson, of Detroit, was charged with manslaughter, second-degree child abuse, felony firearm and altering identification marks of a weapon, Wayne County Prosecutor Kym Worthy announced.
The Detroit News reported that Bryson's bond was set at $10,000, or 10%, after he entered a not-guilty plea.
As previously reported by IBTimes UK, Bryson's 11-year-old son was visiting his father's home on 3 August when he allegedly shot 3-year-old Elijah Walker. The boy, who remains unnamed, was charged earlier this month with death by weapon aimed with intent, but without malice and felony firearm.
After being shot, Walker was taken to St John Hospital, where he was pronounced dead on arrival. Walker was the son of Bryson's girlfriend, Bryson's attorney told reporters on 17 August. It was originally reported that the two boys were brothers, but police later clarified they were not related.
"That's really the devastating part," said lawyer Jerome Barney. "And then his 11-year-old son that he loves—that he talks to and takes to work with him—commits this kind of act."
Bryson denies claims that his gun was not locked up when he son took it and shot the young boy. "That's why they didn't charge me," he told The Detroit News earlier this month. "It was locked up. My son broke into my stuff."
He added, "It was locked in my closet and the bedroom door was locked too," he said. "I did the right thing. Everyone thinks I'm the bad one, but my son broke into the window and broke into the closet."
Barney told reporters that he does not believe Bryson should be facing charges, saying: "This guy's a good father. He takes care of his kid. There were two adults that were present (at the home when Elijah was shot)."
A probable cause hearing for Bryson is scheduled for 24 August, with a preliminary examination on 31 August. The Detroit News reported that a judge has ordered a psychological examination for the seventh grade alleged shooter. The boy, who could be sentenced to juvenile detention until he is 21 years old if convicted, is expected back in juvenile court on 19 August.