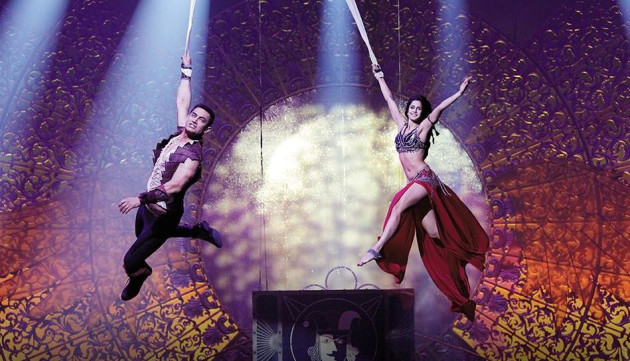 Promoting films on the small screen in a big way has become a norm for Bollywood. Almost every film, big or small, is aggressively promoted by its actors and makers on TV channels by way of appearances on popular TV shows. And now with Bigg Boss 7 becoming the toast of the season, most filmmakers do not want to lose the opportunity to widely publicise their films on this platform.
The next big thing that is expected to shatter some box office records is the Aamir Khan and Katrina Kaif starrer, Dhoom 3. But, according to reports, the team of this film is unlikely to head to the Bigg Boss platform to promote the film.
According to a report in the Times of India, Aamir Khan, who plays the anti-hero in the movie, said: "We are not going anywhere to promote Dhoom: 3. We believe that less is more for this film and even curiosity will be there," when asked if the team will go to promote their film on good friend Salman Khan's show.
The actor also added, "Aditya Chopra (producer) is confident about this film, and even I am very happy with this film."
With regard to this development, it is interesting to note that Dhoom 3 has some sour connections with Salman Khan.
The film features his ex-flame Katrina Kaif as well as ex-girlfriend Aishwarya Rai's husband, Abhishek Bachchan. This could be a major reason for the high-profile film not being promoted on a show hosted by Khan. Also, the producers of Dhoom 3, Yashraj Films, does not reportedly have a very pleasant relationship with the moody star Salman Khan after dealing with his starry tantrums for the film, Ek Tha Tiger.