An enormous diamond ring, bought for just £10 (13$) from a junk sale in the 1980s, is expected to fetch £350,000 at auction in London next month.
The 26 carat cushion shaped diamond had been worn daily by its unwitting owner for years after she picked it up at a west London car boot sale believing it was a fake, or "costume", diamond.
A few months ago she approached Sotheby's auction house on the hunch that it might just be worth something after all.
Nothing could have prepared her for the news that it may fetch £350,000 – a 35,000% return on her initial investment.
The cushion-shaped diamond was cut in the 1800s, according to the auction house.
It was filthy and neglected by the time it turned up on a at a West Middlesex Hospital car boot sale Sunday 30 years ago – how it got there is unknown.
The beautiful stone will go on under the hammer at the Sotheby's Fine Jewels sale in London on 7 June.
Sotheby's Jessica Wyndham told the Press Association: "The owner would wear it out shopping, wear it day-to-day. It's a good looking ring.
"But it was bought as a costume jewel. No-one had any idea it had any intrinsic value at all. They enjoyed it all this time.
"They'd been to quite a few car-boot sales over the years. But they don't have any history of collecting antiques and they don't have any history of collecting diamonds. This is a one-off windfall, an amazing find."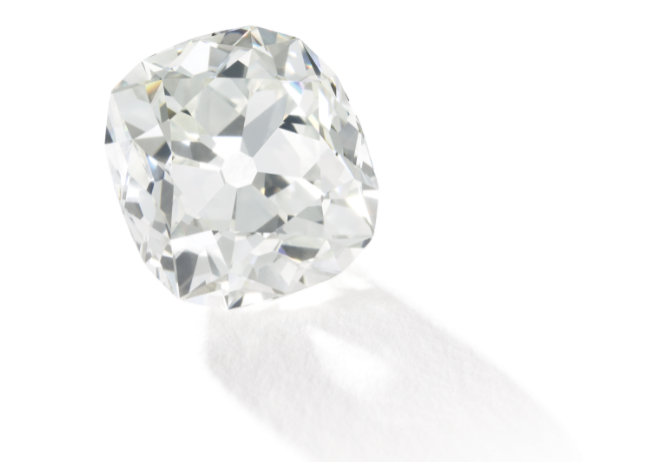 The owner has decided to remain anonymous but is said to be "incredibly excited" at the prospect of enjoying such a big windfall.
She was not an antiques collector and merely brought the ring because she liked the look of it and, after all, it only cost a tenner.
"No matter what your background is or what your past experiences have been, it's going to revolutionise someone's life," Wyndham said.