A gunman carrying two handguns, a case of bullets and a copy of the Quran, has been arrested along with his female accomplice after they were stopped in Disneyland Paris, French media reported.
A grisly attack may have been narrowly averted after security guards apprehended the 28-year-old as he tried to enter the park's New York hotel. The pair were believed to have had reservations there.
Police sources told Reuters news agency the man was stopped after the weapons and ammunition were detected inside a suitcase at a security check. The woman was arrested shortly afterwards. Although she was reported to have fled the scene she was swiftly located and picked up by police.
French news outlet RTL reported two small calibre handguns, a box of 7.65 calibre cartridges and a small Quran were seized by security services.
The man, who has been placed in custody, is not believed to be known by the intelligence services and did not fit the profile of an attacker. Neither individual has been named by authorities. A security cordon has been set up and police are not treating the incident as an ongoing threat.
Police have identified a minivan in the vicinity of the hotel car park, which they believe belonged to the pair. It has been inspected and towed to an undisclosed location.
Jean-Luc Marx, police chief for Seine-et-Marne, which includes the premises for Disneyland Paris, praised the work of his officers, Le Parisien reported. He added it was not immediately clear whether the pair intended to carry out any acts of violence. "This individual was put in a place he could do no harm. If that was indeed his intention, we don't yet know," Marx was quoted as saying.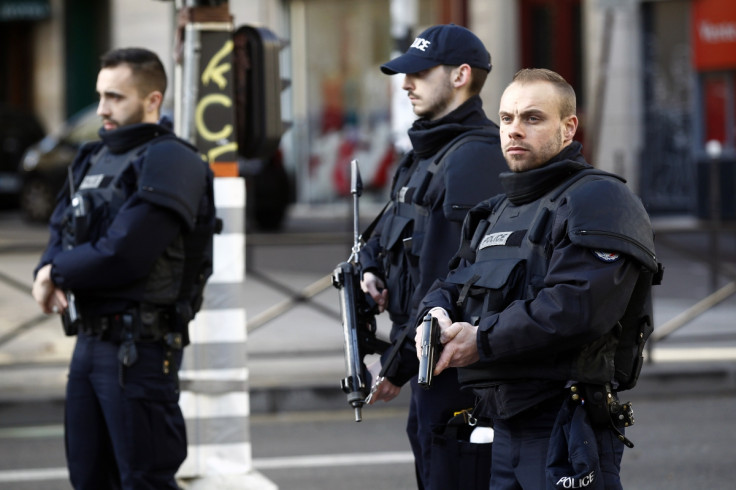 France has remained under a state of emergency in the aftermath of attacks on Paris on 13 November 2015, which left 130 people dead. The Islamic State (Isis/Daesh) assault on French civilians followed an al-Qaeda attack on the offices of French satirical magazine Charlie Hebdo in January 2015, in which 17 people were killed.
Disneyland Paris, also known as Eurodisney, is located in Marne-la-Vallée (Seine-et-Marne), east of the French capital. According to the Global Attractions Attendance Report 10 million people visited the theme park in 2014. It is also the most visited theme park in Europe.