'Disturbed' woman jailed for tricking female friend into sex with fake penis
Gayle Newland given six years for pretending to be man and making her friend wear blindfold to have sex.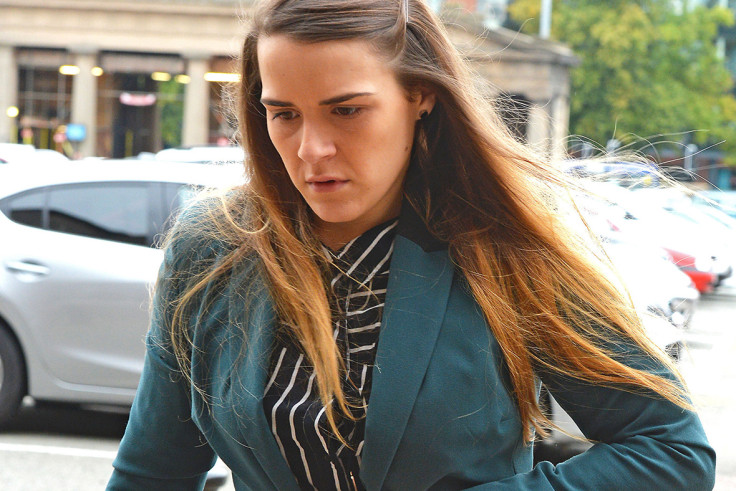 A woman who tricked her friend into having sex with her by pretending to be a man and wearing a prosthetic penis has been jailed for six years.
Gayle Newland, 27, was found guilty of sexual assault by penetration after creating a "disturbingly complex" fake Facebook profile of a half-Filipino, half-Latino man named Kye Fortune in order to speak to and seduce her victim online, before making her wear a blindfold to have sex.
The pair had spent "hundreds" of hours talking on the telephone before deciding to meet. However, Newland claimed that 'Fortune' was self-conscious about his appearance as he was undergoing treatment for cancer and so made her "emotionally vulnerable" victim wear a blindfold at all times, including while watching television and sunbathing.
It was only on their final sexual encounter that the victim removed her blindfold and saw the person she was having sex with was Newland using a fake penis. Newland denied the assault charges and claimed her victim was aware that she was Fortune as part of a role-playing game.
However, she convicted of three counts of sexual assault following a trial at Manchester Crown Court on 29 June. It can now be revealed that Newland was also found guilty of fraud after authorising payments to fictional bloggers for an online company she had created herself.
The fraud offences took places over an 18-month period while she was on bail for the sexual assault charges.
Newland has now been jailed for six years for the "disturbing" sexual offences involving her female victim and six months for the fraud offences, with both sentences to run concurrently.
Upon sentencing, Judge Stockdale told Newland: "She [the victim] did not consent to these invasive acts of penetration because her willing compliance with your abusive behaviour was obtained by a deceit. This was a deceit of such subtlety and cunning in its planning, and was a deceit from your point of view so successful in its execution, that an outsider to this case might find the facts difficult to comprehend.
"But in this case the truth, the whole truth, is as surprising as it is profoundly disturbing."
According to a psychiatric report, the defendant suffers from a string of mental conditions, including depression, anxiety, OCD, eating disorders, Asperger's and gender dysphoria.
In a statement read out in court, the victim – who cannot be named for legal reasons – said: "Since and during the court case not only was I extremely anxious but also full of shame having to bear my soul to 12 strangers including the public gallery unfortunately the case acted as a stressor which caused me to self-harm again.
"Gayle has plagued or poisoned my life for four years minimum... my youth, personality and vitality has been taken. She has profoundly changed the course of my life for the worst, from hopeful student, to hopeless nothing."
The defendant had already been sentenced to eight years in jail for the same crime following a trial in 2015. However, her conviction was quashed by the Court of Appeal after it was ruled the judge in the original trial judge, Roger Dutton, QC, was "not fair or balanced" when he summed up the evidence to the jury.
Following her conviction, detective constable Gareth Yates, from Cheshire Police, said: "This was a highly elaborate deception where Newland abused the trust that the victim had in her.
"She has been extremely upset by what happened and there is no doubt that there will be a lasting psychological impact on her. The victim bravely took to the stand again for a second time and I would like to thank her for her continued co-operation throughout the investigation."
© Copyright IBTimes 2023. All rights reserved.