Gayle Newland: Woman who pretended to be a man jailed for 8 years for fake penis sexual assault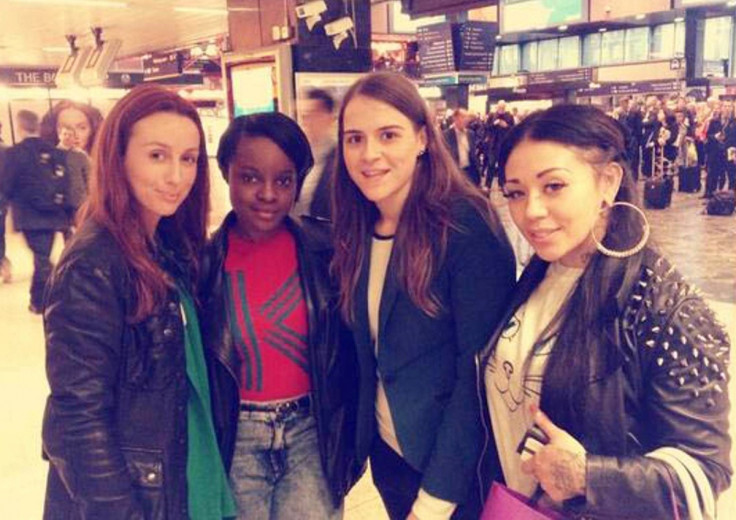 Gayle Newland, who posed as a man to sleep with a female friend, was sentenced on Thursday (12 November) to eight years in jail for sexual assault. The 25-year-old was previously found guilty of three counts of sexual assault at Chester Crown Court on 15 September.
Newland created a fake Facebook profile in 2011 under the name Kye Fortune to contact her female friend and trick her into sexual intercourse. The friend was told to wear a blindfold whenever the two were together as Kye was ill and embarrassed about scars from a car accident, but on their final sexual encounter the victim took off the blindfold to see Newland wearing a prosthetic penis.
Newland did not deny having a sexual relationship with the woman but denied ever tricking her, instead saying that it was all part of a role-play the woman needed because she was awkward about her sexuality.
The woman told the court: "It may look ridiculous, I had no idea, I was desperate for love. I wasn't closing my eyes to what was happening, I wouldn't have gone along with it."
Newland admitted to first using fake profiles as a way to talk to girls when she was 13. After she and the woman became a couple in 2011, "Kye" would make excuses about why they couldn't meet and then suggested that the woman meet her "friend" Gayle.
"[It is] important to remember there is a victim at the heart of [the case]. This was a highly elaborate deception where Newland abused the trust that the victim had in her," said detective inspector Clare Coleman after the initial trial.
In sentencing Newland, Judge Roger Dutton called her an "obsessional, highly manipulative, deceitful, scheming and thoroughly determined young woman".
© Copyright IBTimes 2023. All rights reserved.