Donald Jeffrey: Rapist pulled out girlfriend's teeth with pliers, urinated on and tried to drown her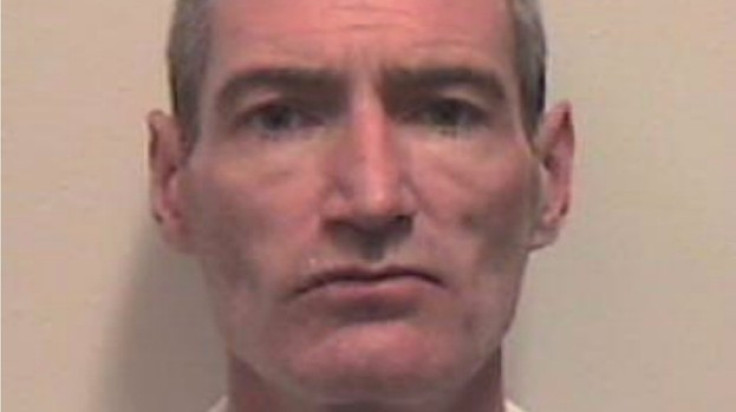 Rapist Donald Jeffrey has been jailed for life for a string of horrendous crimes including pulling his girlfriend's teeth out with pliers and forcing her to look in the mirror at the sickening damage he inflicted.
The 44-year-old was convicted of a total of 13 offences at the High Court in Glasgow earlier this year including attempted murder, five rapes and multiple assaults.
During the trial jurors were told the victim was also beaten with a hammer, had her head dunked in a cold bath to the point where she couldn't breath and was urinated and spat at during the terrifying ordeal in June last year. Jeffrey also repeatedly raped the woman and threatened to throw her out of a 17th floor window in offences dating back to January 2008.
Recalling the teeth pulling in court, the victim said she had gone to Jeffrey's home in the Glasgow for a meal and some drinks before he flew into a jealous rage after he logged on to Facebook and accused her of talking to other men. Jurors heard the woman was frozen with fear and did not even feel when eight of her teeth were pulled out.
The 47-year-old woman said: "He saw red. Each time he took a scroll through my mobile phone, I would get a heavy slap. This went on for a couple of hours. He would ask a question and, if he did not like the answer, I would get hit. I was getting called umpteen things, just things to bring me down."
It emerged that Jeffrey subjected another woman to beatings between 1994 and 1998 including an incident where she was stabbed in the head with a fork. The beatings were so bad the desperate woman repeatedly considered killing the monster.
Jeffrey was brought to court after his victims summoned the courage to report their ordeals to police, but justice was delayed after he repeatedly sacked lawyers due to defend him.
He was found guilty of eight charges against the first victim between 2008 and 2014. These were attempted murder, three rapes and four assaults. The other five offences on the other woman were two rapes, indecent assault and two assaults.
Judge Lord Hugh Matthews said his relationships with the women were characterised by "jealousy, serious violence and rape" and said he would serve ten years before being eligible for parole. Jeffrey will also be placed on the sex offenders register indefinitely.
© Copyright IBTimes 2023. All rights reserved.