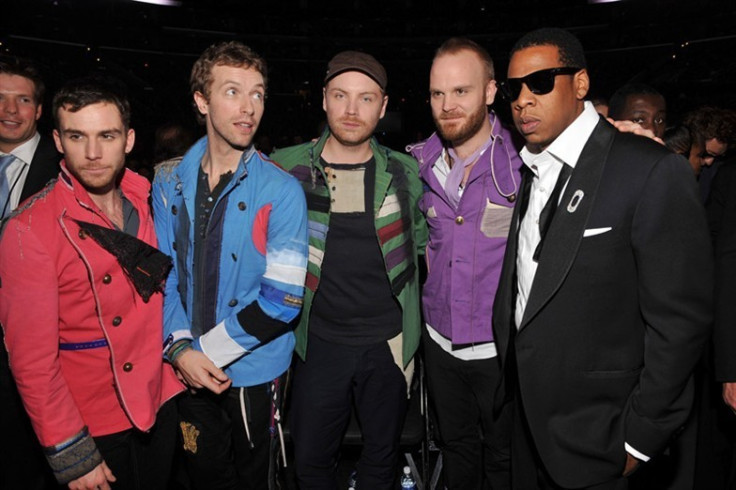 After his Get Out the Vote concert failed to help secure Hillary Clinton the US presidency, Jay Z is lending his support to another cause. The rap mogul and Coldplay will headline the Global Citizen Festival in Mumbai later this month.
The 99 Problems hit maker and Chris Martin and Co are expected to be a major draw at the event- which is held as a campaign to end global poverty – when they take to the stage in India on 19 November, both for the first time.
They will be joined by pop superstar Demi Lovato and a host of Indian musicians and Bollywood celebrities for the inaugural event in support of the Miracle Foundation.
The collaboration of high-profile figures to raise awareness was first born in 2012 after Global Citizen partnered with the Global Poverty Project, a movement aiming to end extreme poverty by 2030.
"Our festival combines music with social causes that have an impact and Miracle Foundation has had a huge impact on vulnerable children," Global Citizen India's spokesperson Arnav Sahni said in a statement. "Fueled by Ketto's remarkable crowdfunding platform, we hope to raise money and awareness so the Miracle Foundation can continue to do their inspirational work."
Jay Z previously headlined the Global Citizen Festival in New York back in 2014. The star-studded concert held in Manhattan's Central Park featured a surprise appearance by his wife Beyoncé. Acts including The Who, Carrie Underwood and Sting also took to the stage.
The father-of-one's preparation for the non-profit gig will likely be a welcome distraction from news of Donald Trump's presidential victory. The hip-hop star's bid to get help sway voters in the final leg of the race did not go down well with Trump who criticised his performance and claimed he had more pulling power than Jay Z and Beyoncé.
"[W]e don't need Jay Z to fill up arenas. We do it the old- fashioned way, folks" he reportedly told a crowd in Tampa.
He added: "I actually like Jay Z, but you know the language last night. Ooh, oooh, I was just thinking maybe I should just try it. Should I use that language for one event? Could you imagine if I said that?... I'll get in trouble. They'll [the media] get me in trouble."