Donald Trump's tea party invite: Cleanse your body and mind for the sake of America
Te-A-Me Teas video message tells Trump "it's never too late to cleanse yourself".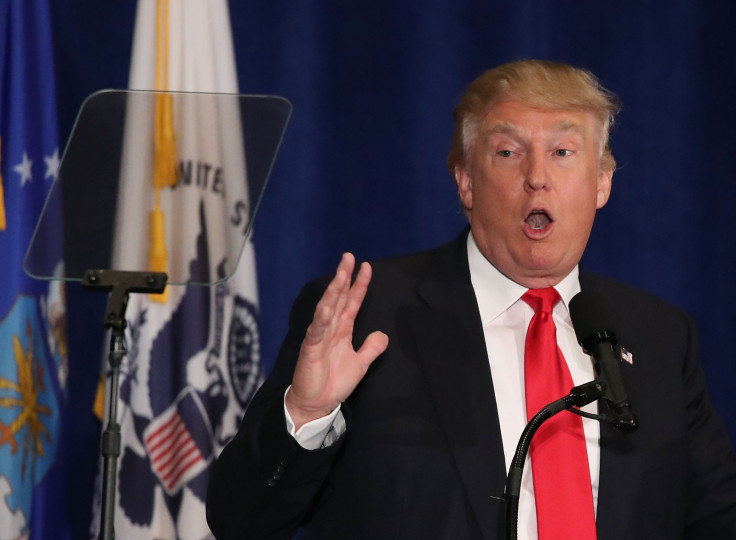 An Indian tea company has delivered 6,000 bags of its popular Assam green tea to Donald Trump, which they claimed will help him "purify" his mind. Te-A-Me Teas, based in the metropolitan city Kolkata, has said that the consignment would last him for at least four years .
In its message, the tea firm has written to the presumptive Republican presidential candidate that it is never too late to "cleanse yourself". They have also assured him of delivering more such packages if he ordered for them.
"Dear Mr Trump, namaste from India, we are sending you lots and lots of natural green tea. It fights against harmful free radicals. It helps purify mind and body and regain a healthy balance. It has also proven to make people smarter. Please Mr Trump drink the tea. For your sake, for America's sake, for the world's sake," the company said in a video message.
The company confirmed Wednesday (13 July) that it did send the tea package to Trump and added that their message to him is clear: "it's never too late to cleanse yourself".
"Donald Trump has the whole world worried... we can't stop him, but maybe we can change him," the video message said further.
Without revealing the cost of the consignment or the expenses incurred in delivering them to the US, an official from the company reportedly said that the billionaire-turned-politician would benefit from the goodness of the tea and in turn, America will benefit too.
"We believe that green tea with all its goodness can help Mr Trump and in turn benefit his country and the world at large," the official was quoted by The Times of India as saying. The official said they hope that the soon-to-be-announced Republican presidential nominee drinks at least three cups of the Assam green tea for benefits. The newspaper reported that Trump's office did not respond to queries on the tea consignment from India.
© Copyright IBTimes 2023. All rights reserved.