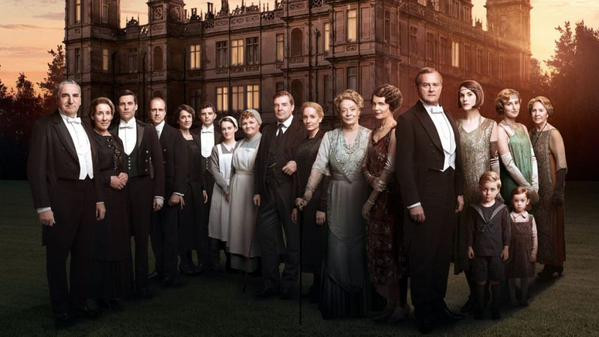 It is a sad day for Downton Abbey fans as the beloved period drama comes to an end tonight (8 November 2015). Viewers have been hooked by the trials and tribulations of the aristocratic Crawley family since ITV began airing the series in 2010.
However, all the drama comes to an end as the Crawleys, including Lady Mary and the Earl Of Grantham, and their downstairs employees move on with their new endeavours. Season six has not been short of entertainment so before episode eight gets underway, the IBTimes UK has recapped everything you may have missed…
Episode 1
Times are hard for the Crawleys as they are forced to make budget cuts while trying to maintain the running of Downton Abbey, prompting the downstairs staff to fear for their jobs. Lady Mary faces a major problem as a hotel maid threatens to expose details of her illicit weekend away with her former love interest Lord Gillingham. Although against her wishes, her father Robert comes to the rescue and pays off the blackmailer.
Anna Bates is able to breathe a sigh of relief as she is cleared of murdering Mr Green but it is revealed she has suffered a series of miscarriages and is struggling to conceive. Meanwhile, Mrs Patmore is forced to have an awkward conversation with Carson about his sexual relationship with fiancee Mrs Hughes.
Episode 2
Lady Mary offers the grand hall to host Carson and Mrs Hughes' wedding reception but it causes conflict between the couple who can not agree on a venue. Lady Mary also takes Anna Bates to the gynaecologist where the maid is given hope about her fertility struggles. Lady Edith's daughter Marigold is kidnapped by Mrs Drewe who once worked at Downton Abbey. The little girl is returned and the Drewe family move away. Cora Crawley also sides with Isobel in her argument with Violet, the dowager countess, over the hospital.
Episode 3
It is a big day for Carson and Mrs Hughes who finally tie the knot at the school house, just as the bride wished. Lady Edith clashes with her magazine publisher and he walks out. However, it leads to a reunion with an old friend who agrees to publish the next issue and their relationship becomes romantic. It is also good news for Anna who discovers she is pregnant.
Episode 4
Lady Mary finds a new suitor in Henry Talbot, a race car driver and the nephew of Lady Shackleton. The Crawley family offer Mason the farm which was previously occupied by Mrs Drewe and Baxter is asked to testify against the man she was involved with when she worked for her previous employer.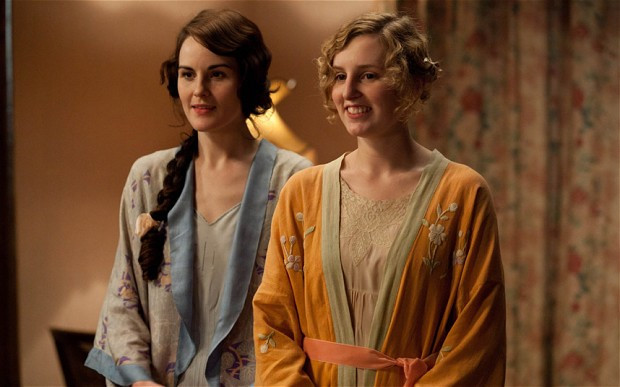 Episode 5
Violet organises a dinner to discuss the hospital plans but it takes an unexpected turn when the Earl Of Grantham suddenly vomits blood in front of his dinner guests. Fortunately, Robert is rushed to hospital and survives the operation. Lady Mary grows suspicious over Marigold's parentage when she overhears a conversation between Violet and Cora.
Denker confronts Dr Clarkson about going against Violet about the hospital and Violet fires her but not before the dowager is blackmailed over her butler Spratt so Denker stays.
Episode 6
Newly married Carson badgers his new wife Mrs Hughes about the cottage not being up to standard and suggests that she gets some cooking tips from Mrs Patmore. Violet discovers she was going to be replaced as president of the committee by her daughter-in-law and Henry tells Mary he is falling in love with her leading to their first kiss.
Episode 7
In a horrific turn of events, Henry Talbot's friend Charlie is killed in a racing car crash which prompts Lady Mary to end their relationship as their lives are not compatible. Lady Edith is still considering Bertie's proposal while Violet heads to the south of France for a month to resolve the argument over the hospital but not before giving son Robert a new dog.
Carson realises he needs to appreciate his new wife Mrs Hughes for all her faults and Daisy and Moseley sit their exams, the latter of whom is offered a teaching job at the school.