Thousands of Syrians fleeing intense fighting in Tal Abyad between Kurdish forces and Islamic State (Isis) jihadis escaped through a border fence into Turkey.
AFP photographer Bulent Kilic, who captured the dramatic scenes at the Akcakale border crossing, said seven or eight IS fighters shepherded the crowds back to Tal Abyad. " I don't know why the fighters came," Kilic said. "A kind of a message or show perhaps? They could see us taking pictures – and they made jokes and big gestures."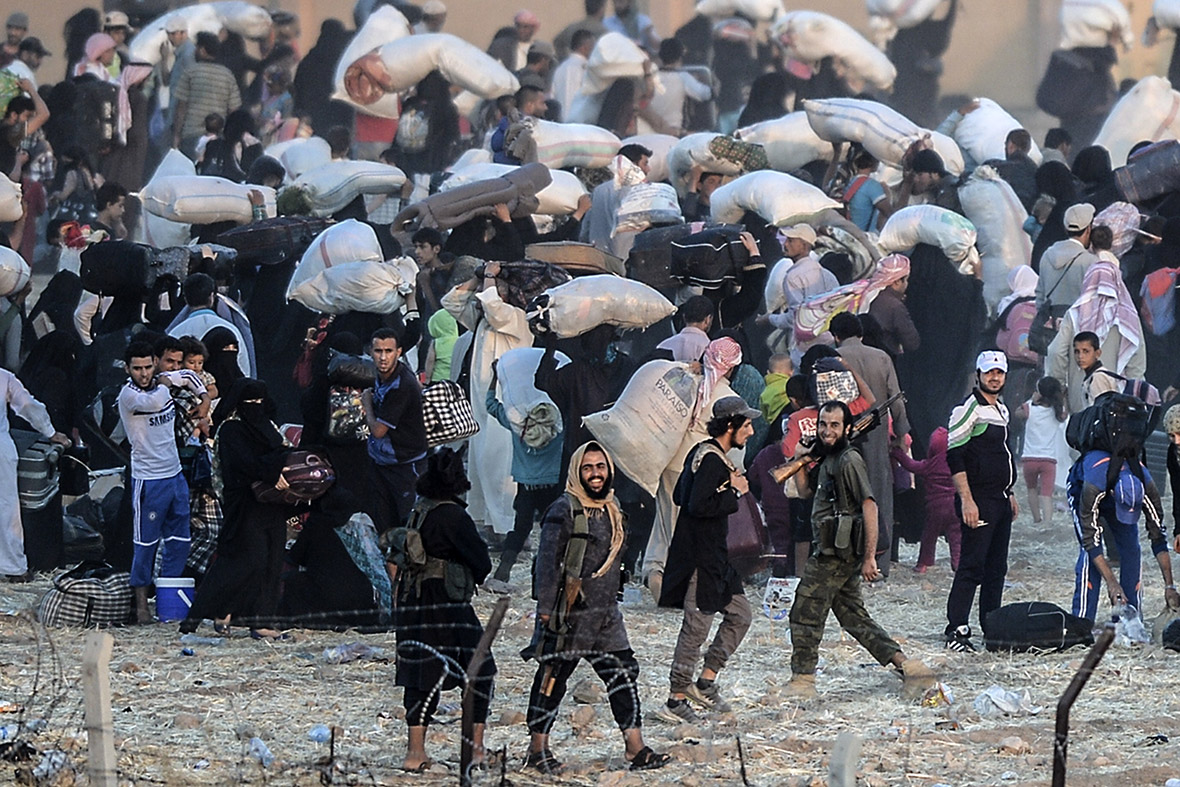 The crowds came flooding back, swarming towards the border fence."Everything happened in five minutes," Kilic said. "It was like a Hollywood film – a big movie production."
Men started cutting holes in the fence, and people started pushing each other, desperate to escape into Turkey through these tiny gaps.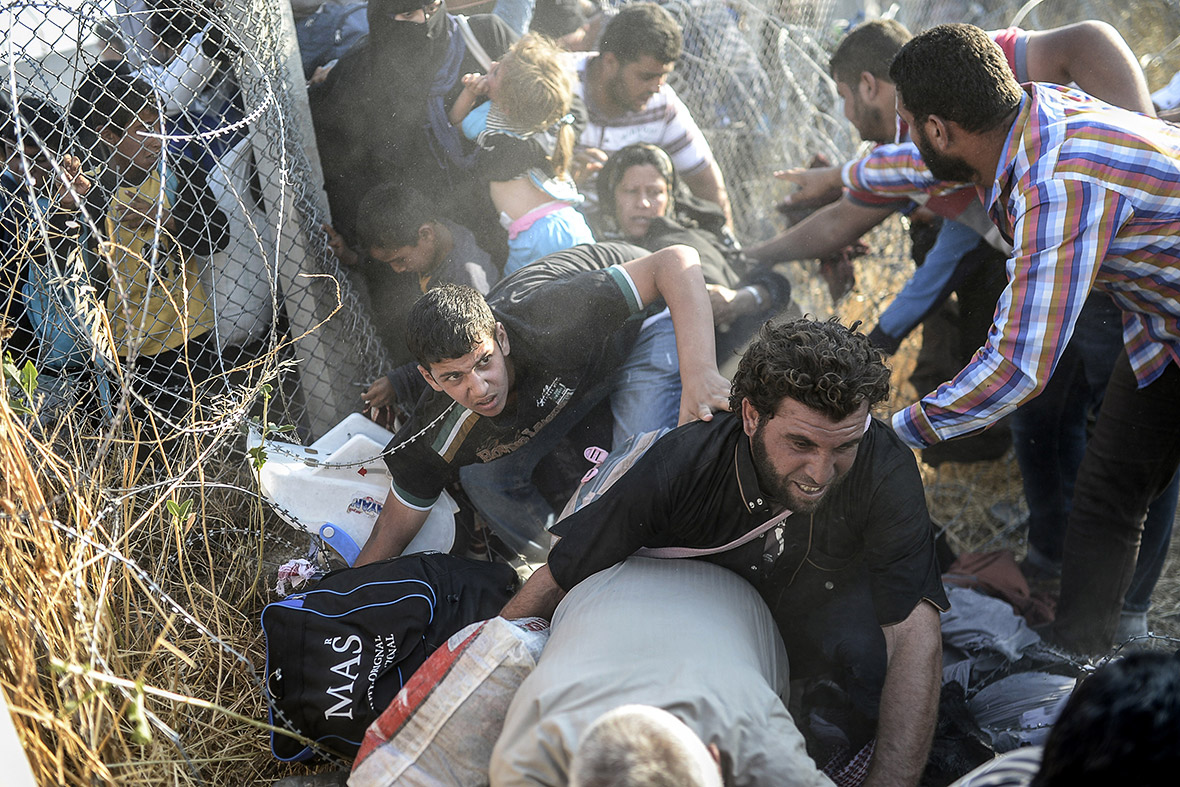 Parents lifted their babies over their barbed wire, handing them across to those who made it to safety.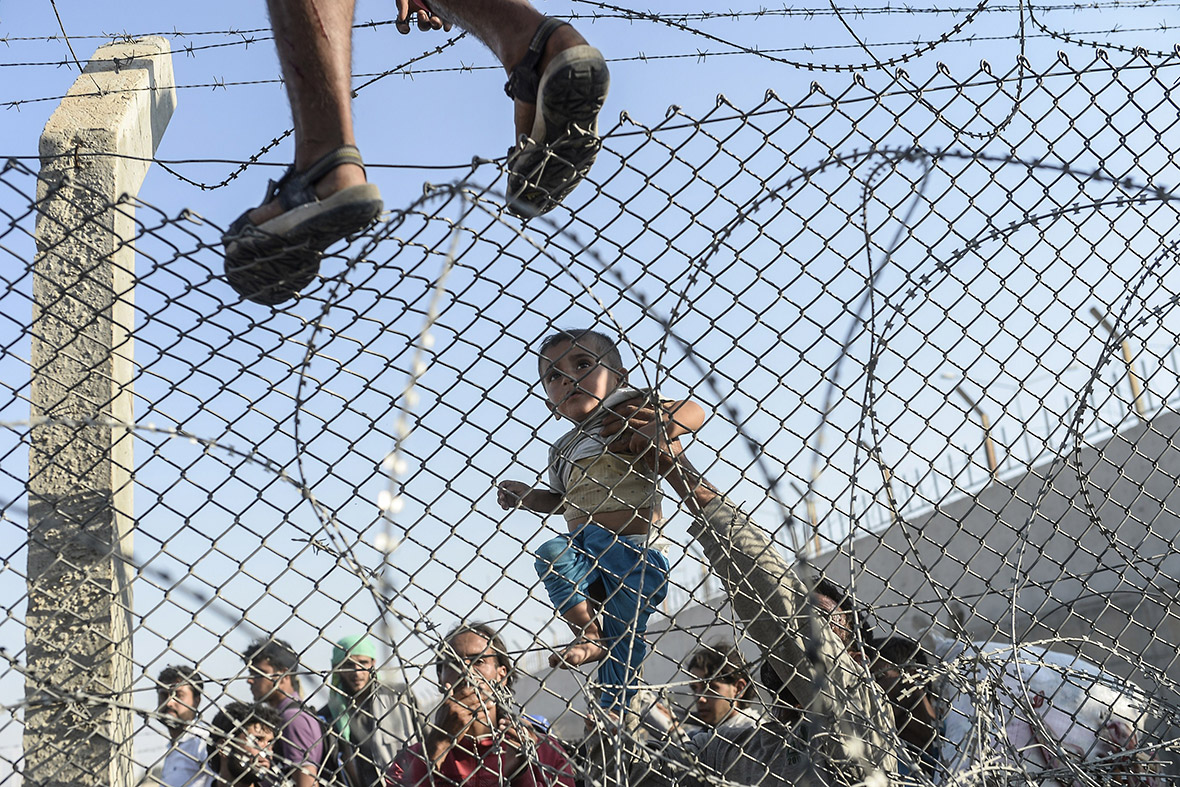 The crowds then managed to break the fence open, and they all came flooding across the border. "It was incredible," Kilic said. "Almost every woman had children with her. So many children – can you imagine? You are five years old and you're left with a memory like this."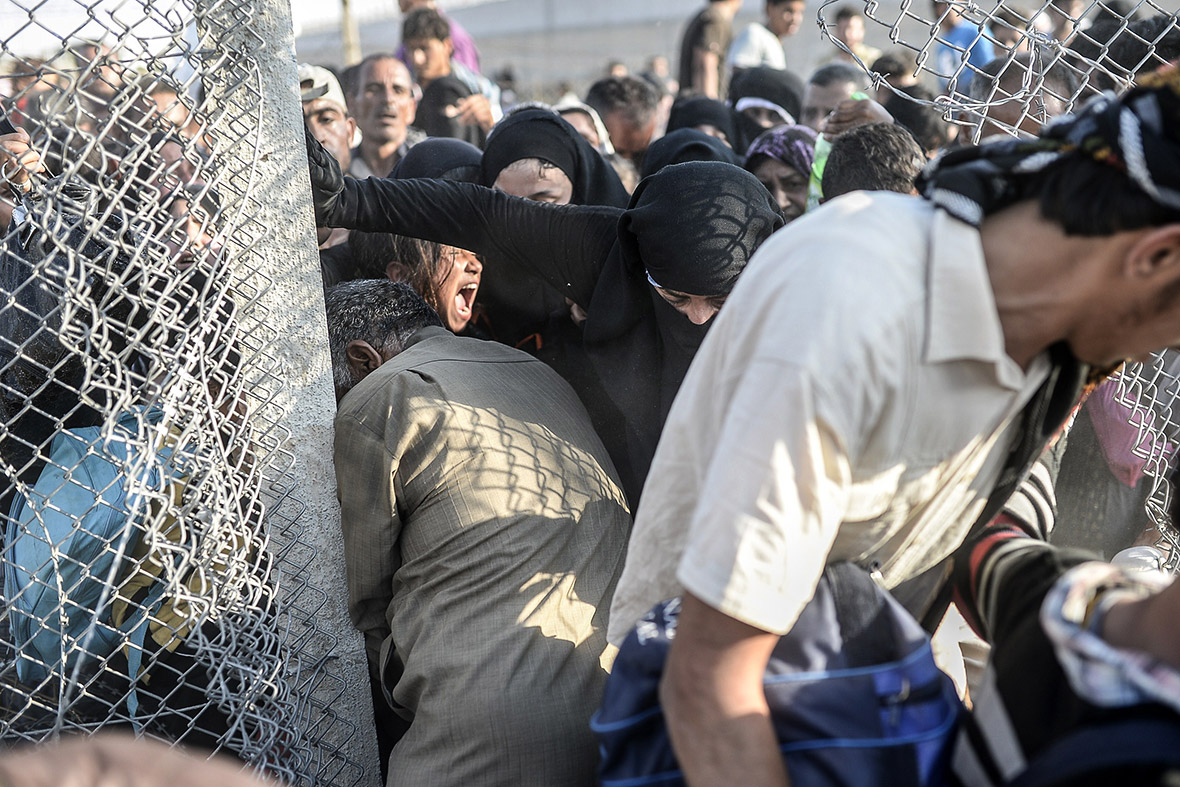 Turkish troops later brought in reinforcements and gathered up the refugees, preventing them from going deeper into Turkey.
The flow of refugees came as Syrian Kurdish fighters closed in on the outskirts of the strategic IS-held town on the Turkish border. Taking Tal Abyad, some 80km (50 miles) north of the IS stronghold of Raqqa, would deprive the militant group of a direct route to bring in new foreign militants or smuggle weapons and oil.
A Turkish official and humanitarian worker had said US-led air strikes were partly to blame for the recent displacement of residents from the border area. The US embassy defended its strategy from accusations that it was hurting civilians, saying they were only targeting the militants and their activities.
Some 18,000 people crossed into Turkey in a couple of days but this was not a sustainable situation, Turkish government spokesperson Bulent Arinc said.
Turkey is already hosting 1.8 million Syrians, one of the biggest refugee populations in a single country anywhere in the world.