Actress Drew Barrymore has revealed that she grew a "wonderful goatee" during her pregnancy last year.
In a recent interview, Barrymore said growing a beard and hyper pigmentation on her cheeks were two of the most visible physical changes she underwent while expecting her child.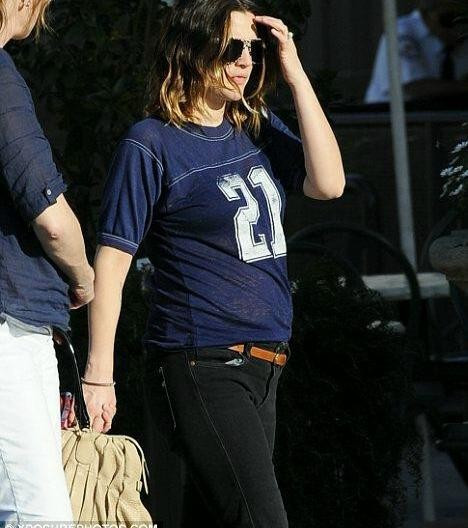 The 38-year-old former wild child married long-time sweetheart Will Kopelman in June last year, and gave birth to a daughter named Olive on 26 September, 2012.
"I got a wonderful little goatee (during my pregnancy). And, it was red," Barrymore admitted in an interview with the American gossip magazine In Touch.
Barrymore said she kept the goatee hidden with microdermabrasion and concealer, which became her top priority beauty product.
"If I was going off to a desert island, concealer is the one thing I'd like to take. It's the one product I can't make it without," said Barrymore.
The Charlie's Angels actress also spoke about her weight gain after giving birth to her daughter. She said she had got back to her pre-pregnancy figure, but felt she was the wrong person to be talking about fitness and weight loss programs.
"I take care of myself. But, I'm never going to be the person who talks about diet and exercise - I would fail that conversation. I'd rather kill myself than get into a bikini now."
Barrymore's latest movie, Big Miracle, was released in 2012, though she is rumoured to be about to pair up with Razzie regular Adam Sandler in a rom-com.