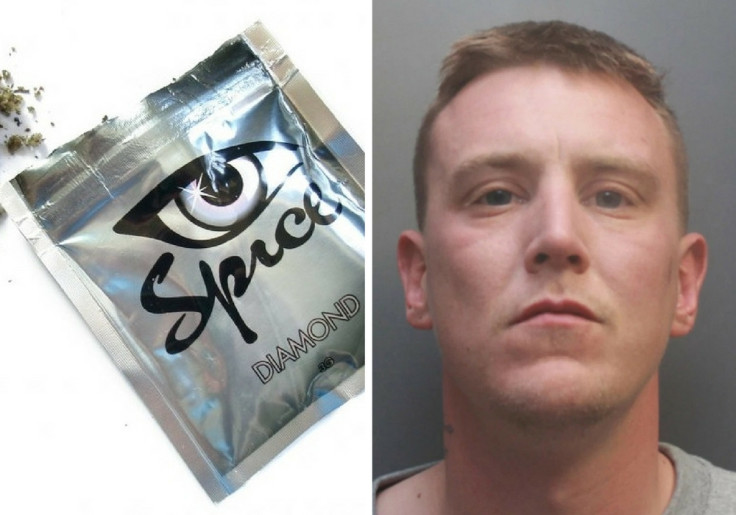 A man has been jailed for seven years after drowning his friend whilst having an "extreme" reaction to smoking 'spice' mixed with cannabis. Christopher Davies killed work colleague Barry O'Reilly in a fishing lake at Claremont Farm in Clatterbridge, Wirral, on Sunday 15 May 2016.
The 28-year-old, who said that he unwittingly smoked the so-called 'legal high' mixed with class B drug cannabis, reacted in a "sudden and unexpected outbreak of violence". Liverpool Crown Court heard that the pair ended up fighting in the lake before Davies held the father-of-one underwater.
Davies was facing trial for the murder of the 37-year-old, who worked at Vista Panels in Birkenhead, but pleaded guilty to manslaughter on the grounds of "loss of control" after claiming he had no idea he was smoking 'spice'.
The manslaughter plea was accepted by prosecutors who felt they could not prove Davies had knowingly took the legal high at will.
Ian Unsworth, QC, prosecuting, said the family had not agreed with the offer of the lesser charge, saying it was a "painful decision for the family," according to the Liverpool Echo.
Father-of-one Davies, of Higher Bebington, Merseyside, was jailed for seven years as Judge Clement Goldstone QC, Recorder of Liverpool, said the possession of the drug should now be banned by UK authorities.
The incident happened shortly after 9am GMT, with fellow angler Stephen Clarke hearing shouting before a loud splash. He told the court he saw the pair fighting in the water and saw O'Reilly suffer a huge blow that "made an almighty crack noise".
O'Reilly was said to have screamed: "You're killing me, you're killing me, get off" before Davies forced him under the water. Davies told the eye witness: "Did you see that mate? I nearly drowned."
According to the newspaper, he added: "Call the police mate. Not being funny, am in a different world. Been given spice by my best mate. I think I've killed the man." Davies later told police: "He gave me spice, I was on my knees in the water and he was laughing at me, I hit him."
Nigel Power, QC, defending, said Davies had "deeply regretted" what happened under the "sudden and dramatic" effects of spice.
During sentencing on Wednesday (9 November) Judge Goldstone said the possession of 'spice' should also now be banned.
"This is a case which emphasises, if emphasis were necessary, the truly dreadful effects which can be expected from the use of not just Class A drugs, not just of cannabis and other class B drugs, but of synthetic cannabinoids, and other 'legal highs' as they are called, in this case 'spice'.
"I have no reason to believe that if you had not taken spice on this occasion, this crime would have been committed.
"I can only on behalf of the right-thinking public in general, and the family of Mr O'Reilly in particular, express the hope that the circumstances of this tragic case will prompt the Government to reconsider its attitude toward the possession of such compounds, as opposed to their supply and production which have recently been criminalised, which are widely acknowledged as being significantly more dangerous than cannabis itself."