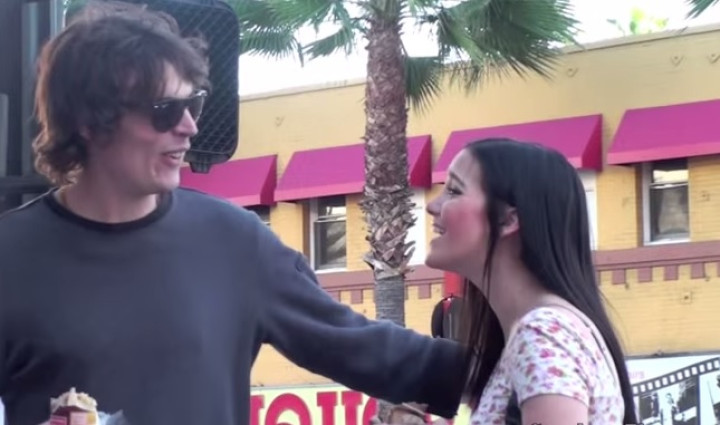 The actress at the centre of the viral "Drunk Girl in Public" video has apologised for "any harm" it may have caused, after it was revealed to be staged hoax.
The video, Drunk Girl In Public (Social Experiment) by Stephen Zhang had been viewed millions of times after it was uploaded to YouTube on 8 November.
The video, starring Jennifer Box, aimed to show how quickly men take advantage of a girl when they see she is severely intoxicated and trying to get home.
In the four-minute clip, one of the men could be seen offering to give her more alcohol, while others try to persuade the "drunk girl" to go back to their home.
However, the video was soon revealed to be a hoax, with all the men who feature in the video saying they were approached by the video's producers and asked if they wished to appear in a hidden camera "skit".
One of those who appears in the man in the video, Mike Koshak, who is seen offering Box more beer, wrote on his Facebook page: "Just to let people know, the video that has me in it that's going around the web was all staged and all of the people in it were acting. Please try to refrain from posting or tagging me in this video, as it was staged [it] does not portray myself or any of the other people in it correctly."
A second told Inside Edition: "I didn't expect to look like a sexual predator. I was just acting. I didn't expect it at all."
Box has now issued a short video statement in which she apologises for appearing in the video, insisting she never would have done if she had known it wasn't going to be a comedy sketch.
She added: "I was hired as an actress to portray a drunk girl in what was described to me as a light-hearted prank show. Had I known the damaging outcome of this video I never would have participated and for the record, every male seen in this video were nothing but perfect gentlemen.
"So from the bottom of my heart, I am very, very sorry for my participation in this production and any harm it may have caused."
Following the controversy surrounding the video, Zhang removed the YouTube video from public view.