Tough-talking Philippine President Rodrigo Duterte, whose statements have created controversies, confused global leaders and made international news headlines, has admitted that he speaks the truth only twice in five times. The rest of the time, he merely "jokes".
Duterte poked fun at the media for falling for all the statements he has made in his impromptu speeches. He bemoaned the fact that the media "are not really attuned to his character" and do not realise he was just making fun.
"In every five statement I make, only two are true while three are just jokes," the president said while speaking at the 115<sup>th anniversary of the Bureau of Customs in Manila on Wednesday (8 February).
Duterte said he has got used to speaking with humour.
"And so I'm just fond of doing it. I just want to laugh. Well, at the expense also of myself sometimes," he said.
Duterte cited his joke about God threatening to kill him if he did not stop cursing. It came soon after his trip to Japan in October last year and his statement made it to international news headlines.
"They said that, 'You know Duterte is a little bit off his rocker because he claims to have talked to God.' Well, that is not really a problem. The problem would be if God starts to talk to me," Duterte said.
"But you talk to God. You can always communicate verbally even verbose. There is nothing wrong with it and if you say that God said that, well, I was just joking," Phil Star quoted the president as saying.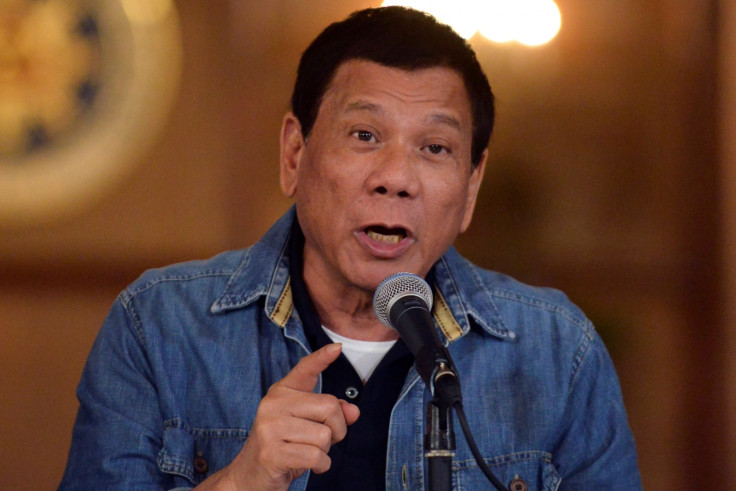 In the past, his spokespersons have claimed that the president has been misinterpreted in the media, every time one of his statements became a controversy or caused confusion. Many of them have even been dismissed as jokes later.
In August 2016, Duterte threatened to pull the Philippines out of the UN after the global body criticised the president over his bloody campaign against illegal drugs in the country. The president later did a U-turn and said he was only joking when he made that comment.
Just before he assumed office in June 2016, he had advised local journalists not to take his speeches seriously if they were ridiculous or bizarre.