E3 2014: Assassin's Creed: Unity Gameplay Debuts In Los Angeles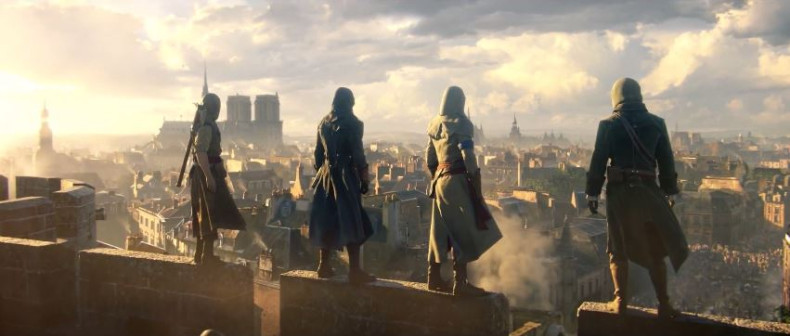 Ubisoft waltzed into Microsoft's E3 press conference to debut the first gameplay from next gen-exclusive action adventure title Assassin's Creed: Unity.
Confirming the previously rumoured four player co-op multiplayer, the gameplay showed off some classic Assassin's Creed gameplay and truly impressive next gen visuals.
Unity's multiplayer will allow players to create Brotherhoods with three of their friends to undertake assassinations.
A second slice of gameplay was shown off during Ubisoft's conference, taking a slower pace and showing off the game's immense level of detail. A CG trailer for the game also debuted during yesterday's E3 festivities.
Ubisoft announced the game in March with a teaser trailer confirming its setting in revolutionary France. Developed for PC, Xbox One and PS4, another game, Assassin's Creed: Comet, is also being developed for Xbox 360 and PlayStation 3.
Assassin's Creed: Unity will launch worldwide on 28 October. Pre-order bonuses and a collector's edition have also been revealed.