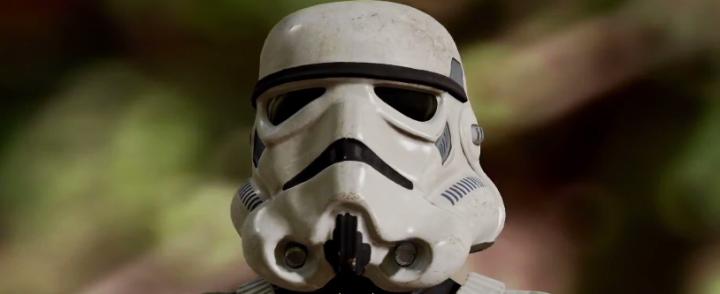 As promised, EA delivered in offering a closer look at Star Wars: Battlefront at its E3 press conference.
While not a trailer and not including any actual gameplay, we do catch a glimpse of game assets and how the finished game will probably look.
The video also includes glimpses of Star Wars worlds Hoth and Endor - two likely but now seemingly confirmed environments in the new game.
DICE design director Niklas Fegraeus provides the voice over, talking about the "opportunity of a life time to make the Star Wars game that - as fans - we've all dreamt of playing".
He goes on to describe how the team ventured to LA to photograph actual movie props from the series and to the far more dangerous real world filming location of Hoth, as well as Endor.