Naughty Dog's Kurt Margenau has revealed that Uncharted 4: A Thief's End will be the "final chapter" for its star Nathan Drake, indicating that the series may well continue with a new lead.
Speaking to GameSpot during E3, Margenau said: "[Neil Druckmann and Bruce Straley], our directors, they have a vision. We are fulfilling that vision and it's going to be awesome. It's Nathan Drake's final chapter, so I think fans are going to be happy."
Given the game's subtitle of A Thief's End, many had speculated that it may be the last in the series, but this, coupled with comments made by Naughty Dog creative director Druckmann to GameSpot on 16 June, suggest the end is just for series protagonist Drake.
"The first three games were the set-up, and if we were to do one more, how would we top it all off?," said Druckmann. "How would we bring Nathan Drake's journey to a close? Everything we're doing [with Uncharted 4] is constructed towards that; Bringing closure to a very long journey."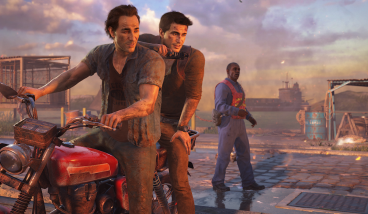 Who could take over from Drake? Well, in A Thief's End we get introduced to Sam Drake, Nathan's brother. Sam taking over the series is certainly a possibility, though that is pure speculation right now.
Having become one of Sony's defining franchises, with over 21 million copies sold as of June 2015, it is to be expected that the adventuring matinee-style series will continue – just probably not at Naughty Dog.
Naughty Dog are Sony's number one development studio right now because of Uncharted and the monumental success of original IP The Last of Us. That game was remade for PS4 a year later, and this year the first three Uncharted titles for PS3 are getting the same treatment in The Nathan Drake Collection – set for release on 9 October.
Uncharted 4: A Thief's End will be released in the first quarter of 2016.
For all the latest video game news follow us on Twitter @IBTGamesUK.