E3 2015: Fumito Ueda talks The Last Guardian on PS4, the delay and technical hurdles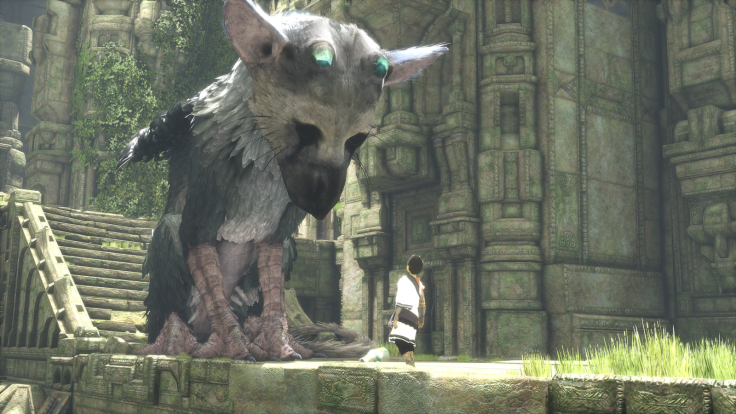 Fumito Ueda, the game director behind Ico and Shadow of the Colossus, has given his first interview of E3 2015 about his long-delayed next title, the former PS3, now PS4 adventure game The Last Guardian.
First announced at E3 2009 and last seen at the 2010 Tokyo Game Show, The Last Guardian returned at Sony's Press Conference on Monday 15 June, providing us with one of the biggest surprises of the video game trade show so far.
Speaking to PlayStation.Blog, Ueda was asked to explain that five years in the developmental wilderness. "Obviously there were a number of reasons for the delay," he said. "If I had to call out one of them, it was more of a technical hurdle that we had to overcome. But eventually we have overcome it, and we have finally – proudly – announced the game for PS4 during the E3 press conference."
Asked how the game has changed over that period, Ueda said: "The game content itself – the storyline etc – that stuff has not changed. Obviously the migration to PS4 has enabled us to push the envelope on the technology side.
"The overall aesthetic that the team is going for isn't necessarily 'edgy' but we have a very specific art style we are aiming for and the PS4 hardware has helped us achieve our goals."
Ueda goes on to explain that the relationships between people and animals has been a key influence on the game, and something he hopes can "appeal to as many people as possible".
"Most people really relate to animals – they find them cute and easy to bond with – so that relationship was the primary focus."
Asked to reintroduce the game for those who may not know what it is, Ueda said: "It's a story about a young boy who has been kidnapped or captured under strange circumstances. It's about an encounter between that boy and the mysterious beast Trico amidst ancient ruins, and a story about their journey together in the hope of escaping their mysterious predicament."
The Last Guardian is targeting a 2016 release on PS4, but given its turbulent development it is sensible to remain somewhat sceptical until a narrower release window is announced.
For all the latest video game news follow us on Twitter @IBTGamesUK.
© Copyright IBTimes 2023. All rights reserved.