E3 2015: Metroid Prime Federation Force fan petition wants Nintendo 3DS game cancelled
And they say gamers are entitled!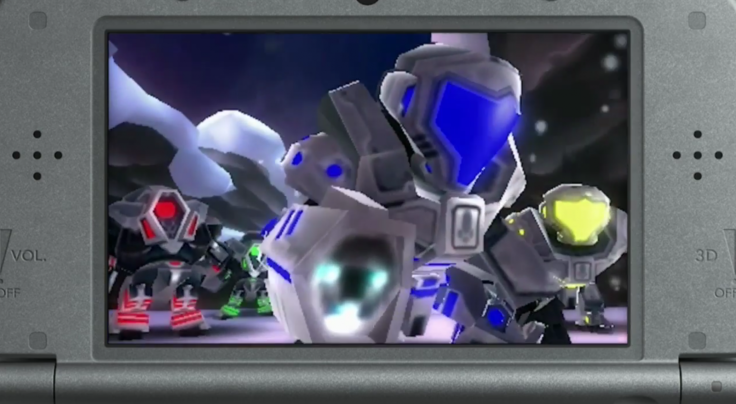 Some people are not happy about Metroid Prime: Federation Force, the new 3DS shooter announced by Nintendo yesterday during their digital event, with 5000 of them signing a petition asking for its immediate cancellation.

The petition on Change.org calls Federation Force "a disgrace of a game" and an "atrocity", claiming that "NO ONE wants this game" based on the trailer's 90% dislike ratio on YouTube.
Federation Force is a co-op first person shooter for Nintendo's handheld 3DS set in the Metroid universe but not starring the series' iconic heroine Samus Aran.
The petition reads as follows:
Metroid Prime: Federation Force was announced at the Nintendo digital event on June 16, 2015. For almost a decade, long time Nintendo fans have been waiting for a true Metroid game. Metroid is one of Nintendo's most beloved and respected franchises spanning almost 30 years of legacy. The foundations of isolation, atmosphere and exploration in unknown planets are what made Metroid great. With the release of the Wii U and its greater technological capabilities thousands of fans were expecting a new and improved Metroid game.
What we got however is a disgrace of a game with the name "Metroid" slapped on the title. It has no elements at all of what Metroid is about and its a disrespectful manner to old and new fans of the series of showing them that the Metroid franchise is not dead after all. This is not the Metroid we asked Nintendo to make. We should let Nintendo know what we really think of the game and make them actually LISTEN to their fans for once. Help us stop this atrocity of a game from bearing the beloved Metroid franchise name and make Nintendo halt production on it.
Some of those who have signed the petition have commented on it explaining their dislike of the title, with many citing the absence of Samus Aran. "This is absolutely ridiculous. I am a MAJOR Metroid fan, beaten all of them. And this...this is just a slap to the face to us," said Brandon Hardacre.
Zebesiano Alfa also criticised the game's "childish design", apparently forgetting that Federation Force is a Nintendo game being made by Nintendo.
To make up for the publicity we're giving this ridiculous petition, here are few others worthy of the signatures of less entitled and insane people.
Metroid Prime: Federation Force is expected to release on 3DS some time next year.
For all the latest video game news follow us on Twitter @IBTGamesUK.
© Copyright IBTimes 2023. All rights reserved.