EA has kicked off its E3 press conference with an announcement trailer for Mass Effect 4, which has dropped the number and will be called Mass Effect: Andromeda. The game being developed at Bioware is targetting a "Holiday 2016" release.
The long-awaited follow-up to 2012's controversial trilogy-concluding Mass Effect 3 will tell a new story following a new lead character in a new galaxy (presumably the Andromeda galaxy) and will also see the return of the original game's exploration vehicle, the M35 Mako.
You can watch the trailer made in-engine below...
There were a number of other hints in the trailer as well. The lead character remains masked, hinting at full customisation which may include the ability to choose a specific alien race as well. The is also set to the tune of Johnny Cash's (Ghost) Riders In The Sky, a decidedly Wild West-sounding song which hints at a frontier feel to the game, and a greater focus on exploration.
With the Wild West also comes racial conflict, which has been a constant theme in Bioware's sci-fi series and which is likely to return.
A screenshot starring the Mako was also released and is embedded below.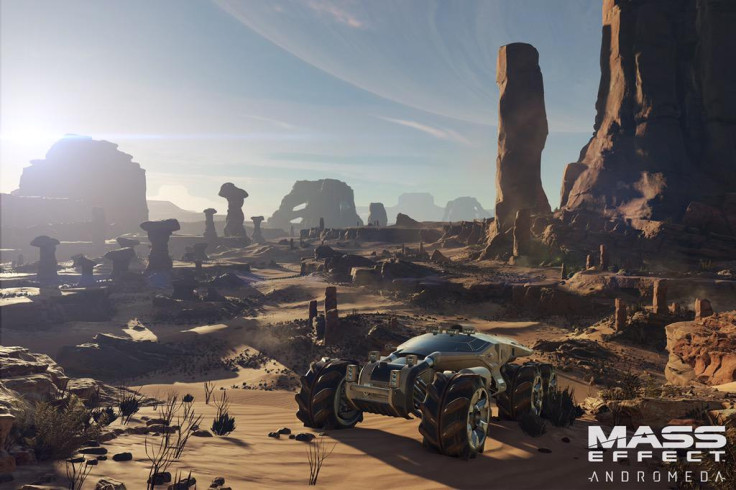 Mass Effect: Andromeda is set for release during the Christmas period of 2016.
For all the latest video game news follow us on Twitter @IBTGamesUK.