EA Sports UFC 2 player creates amazing fighters based on The Rock, Tupac, Justin Bieber and more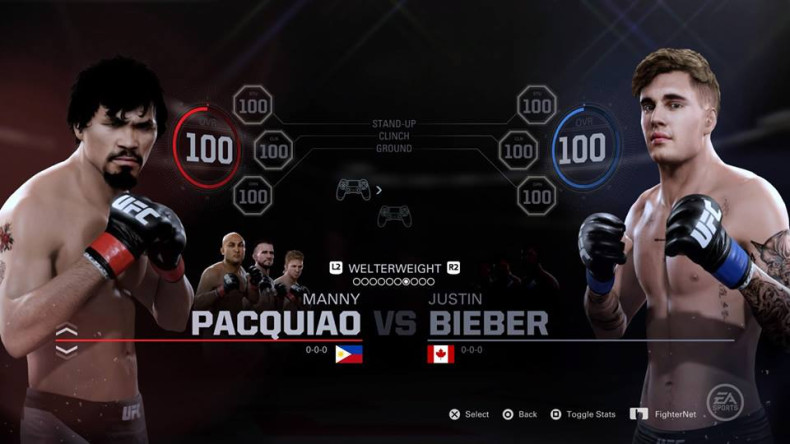 One EA Sports UFC 2 fan has mastered the game's expanded fighter creation tool, using it to create a host of new fighters based on the likenesses of numerous athletes, musicians, actors and whatever Justin Beiber is supposed to be.
Reddit user lolwtferic shared the images on Imgur, showing off his recreations of actor Will Smith, comedian Kevin Hart, rapper Tupac Shakur, wrestler-turned-action-star Dwayne Johnson (aka The Rock), basketball legend LeBron James, boxing legend Manny Pacquiao and Justin Bieber.
The images showing the fighters off on the fighter selection menu, tee-up fights between Hart and Tupac (which is hilarious to me) and Pacquiao versus Bieber, which I'm sure we'd all like to see.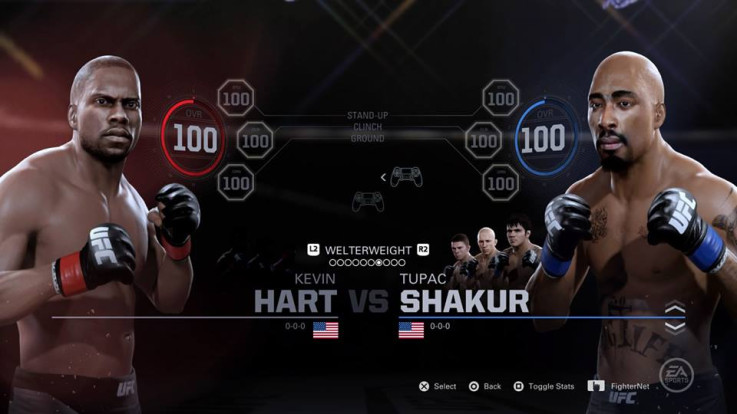 Now this is a fight we want to see.
EA
EA's Game Face application, which uses an uploaded photo of a user to create an in-game face, was used to recreate the fighters, with additional work required to tweak the designs until completion.
The best likeness is undoubtedly that of Pacquiao but in truth they're all very good, Bieber and Smith especially. In the images Mike Tyson is pictured, but he's already a fighter in the game. That his character model doesn't stick out juxtaposed with any others here just speaks of how good the work is, and how good EA's creation tool is.
The Redditor included the pictures he fed into the EA Game Face feature, but sadly no effect details on how to refine the looks of these fighters. Typically there's a huge demand for realistic-looking fighters based on real people in games like those utilising the UFC and WWE licenses.
For all the latest video game news follow us on Twitter @IBTGamesUK.