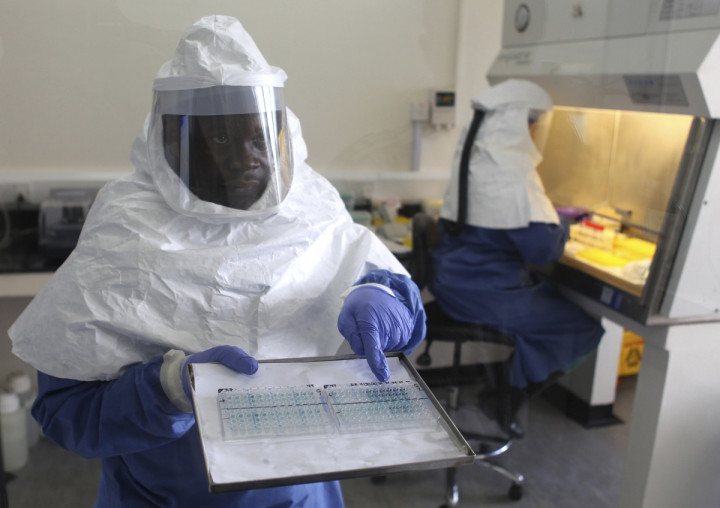 Blood samples of suspected Ebola patients have been stolen by a criminal gang during a highway robbery in Guinea, one of the Western African countries fighting an outbreak of the deadly disease.
National health officials said robbers attacked a vehicle that was transporting a cooler with test tubes with containing blood that was to be tested for the virus, which has killed more than 5,000 people in Liberia, Sierra Leone and Guinea.
The armed bandits stole cash and other items from the people aboard the minibus taxi, Voice of America reported.
It is not clear why they also took the cooler and whether they were aware it contained possibly infected blood.
The samples were being taken from the central Kankan prefecture to an Ebola medical centre, in southern Gueckedou, for testing.
Guinea officials launched a radio appeal for the gang to return the cooler, warning them that they risk getting infected and spreading the virus if they were to open the tubes.
Ebola is one of the deadliest diseases in the world and does not yet have a known cure.
The symptoms of the virus include fever, sore throat, diarrhoea and internal and external bleeding, with up to a 90% fatality rate.
Ebola spreads through human-to-human transmission "with infection resulting from direct contact [through broken skin or mucous membranes] with the blood, secretions, organs or other bodily fluids of infected people, and indirect contact with environments contaminated with such fluids," according to the World Health Organisation (WHO).