Edmund Shing: Barratt, Berkeley and Taylor Wimpey are safe bets for building returns
What should be the investors' mantra in 2015? I would vote for "Income, income, income", given the paltry interest rates on offer from bank and building society savings accounts. You can forget UK gilts (government bonds) as a source of income too, as a 10-year gilt only offers a pre-tax yield of 1.3% per year.
Within UK stocks, one of the most attractive homes for cash is your Isa (don't leave any Isa top-ups to the last minute in April) and any recently liberated private pension savings is in UK house builders such as Barratt Developments (code BDEV), Berkeley Group (BKG) and Taylor Wimpey (TW).
As a group, house builders such as these have enjoyed strong performance in share prices, gaining 20% since June of last year while the FTSE 100 index has struggled to remain flat (Figure 1).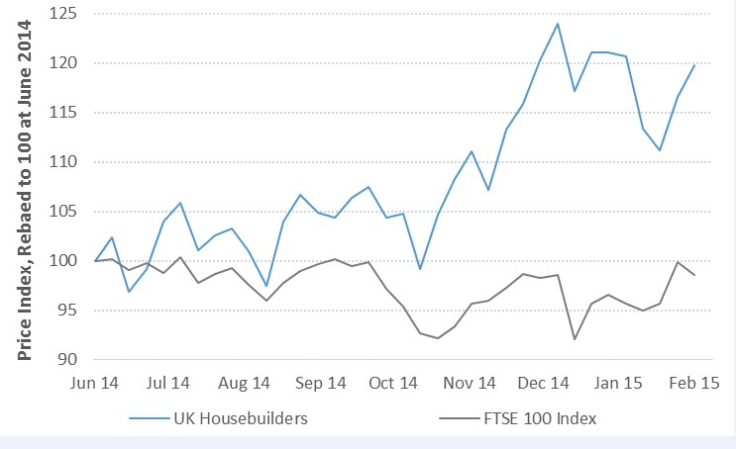 Figure 1. House Builders Leave the FTSE 100 in the Dust (Source: Stockopedia.com)
Yes house price inflation is slowing but prices are still rising
Unless you have been living on Mars these past few months, you will most likely be aware that UK house price inflation is slowing, with the Nationwide Building Society reporting a monthly gain in average prices of only 0.3% in January 2015, resulting in a yearly gain of 6.8% and driving the average price of a UK property up to a new all-time high of £188,446 (Figure 2).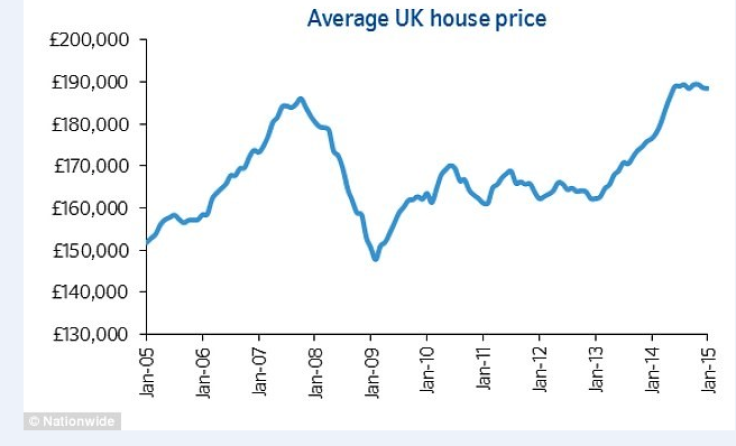 Figure 2. House Prices Up 6.8% Over the Last 12 Months to £188,446 Average (Source: Nationwide)
There are a number of economic factors that should support house prices over the year ahead, perhaps allowing for modest further house price inflation over 2015:
Lower unemployment (latest rate down to 6%) and improving wage growth (+1.6% year-on-year)
Lower energy costs on the back of lower petrol prices and lower utilities bills, boosting household discretionary income
Lower average mortgage interest rates as banks and building societies become more aggressive in chasing new mortgage and re-mortgaging business, with a two-year fixed rate for a 75% loan-to-value (LTV) mortgages heading down toward a new low of 2% (Figure 3).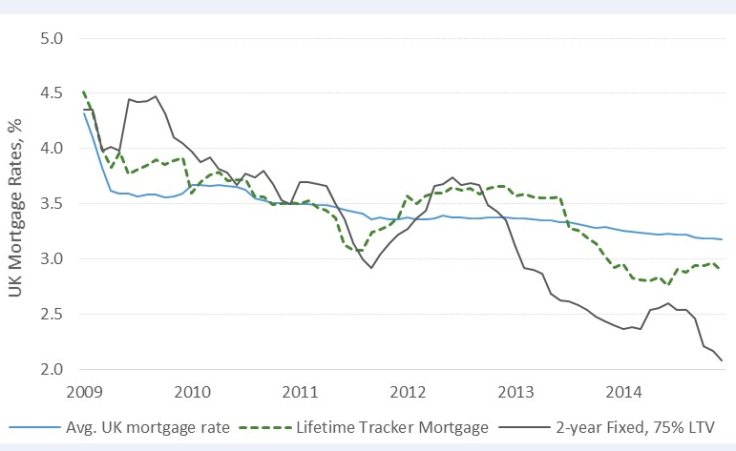 Figure 3. UK Average Mortgage Rates Keep Falling (Source: Bank of England)
These economic and house price trends bode well for new build house prices for the remainder of 2015, with the latest Council of Mortgage Lenders' statistics highlighting a surge in first-time buyer mortgage borrowing, a healthy sign for the overall housing market.
Higher house prices herald higher profits
The surge in UK house prices has evidently been a boon for these house builders, with large house-building operations in the hot London and south east regions benefiting from higher prices for new build homes. These price gains have in turn driven higher levels of profitability for this group, reaching a historically elevated average of over 15% in 2014 (as measured by return on equity, Figure 4).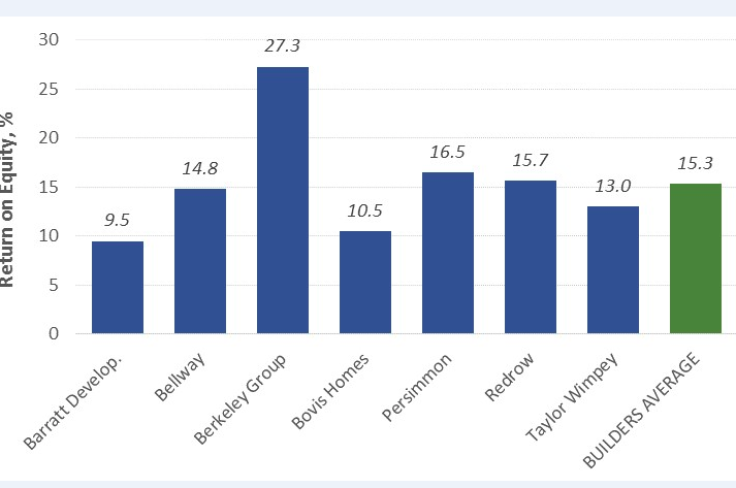 Figure 4. House Builders' Profitability Levels Hit Historic Highs (Source: Stockopedia.com)
Higher profits deliver delicious dividends
The direct result of this growth in house builders' profits is a bumper dividend crop for investors; this is a welcome income stream at a time when yield is becoming increasingly hard to find not only in the UK but indeed around the world.
Expected dividend yields this year range from a relatively lowly 2.6% in the case of Redrow to a very tempting 7.3% offered by Berkeley Group (BKG, Figure 5).
The house-building sector offers an average 5.3% dividend yield, which you can harvest without paying any tax if you buy the shares within a stocks and shares Isa.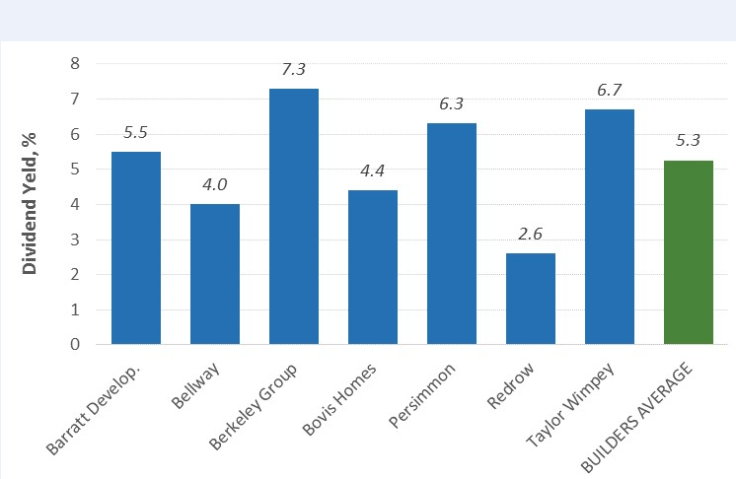 Figure 5. House Builders Offer a 5.3% Average Dividend Yield (Source: Stockopedia.com)
All in all, I believe the bumper profits and premium dividend yields on offer from Barratt (BDEV), Berkeley (BKG) and Taylor Wimpey (TW) all merit a closer look for potential inclusion in an Isa or personal pension income portfolio. Why not delve into those delicious dividends?
Edmund Shing is the author of The Idle Investor (Harriman House), an expert columnist and a global equity fund manager at BCS AM. He holds a PhD in Artificial Intelligence.
© Copyright IBTimes 2023. All rights reserved.