Eggheads star CJ de Mooi has been arrested at Heathrow Airport on suspicion of murdering a man in the Netherlands. The BBC star, real name Joseph Connagh, 46, has been taken into custody after a European warrant was issued for his arrest.
He arrived in the UK after travelling back from South Africa. He will appear at Westminster Crown Court on suspicion of murder on 22 September.
The panellist previously revealed how he feared he may have killed a man in the Netherlands in 1988 by punching him and throwing his body into a canal.
He wrote in his autobiography The Life Of CJ de Mooi: "He caught me on the wrong day and I just snapped. I punched him so hard in the face, knocked the knife out of his hand and threw him in the canal." The 46-year-old trivia expert added: "I fully suspect I killed him. I've no idea what happened to him."
The book also described his life as a prostitute in London and then Amsterdam while living on the streets. He said "My body was the only commodity I had and if I wanted to eat, I had to sell it. I wish I hadn't had to do it but I don't regret doing it."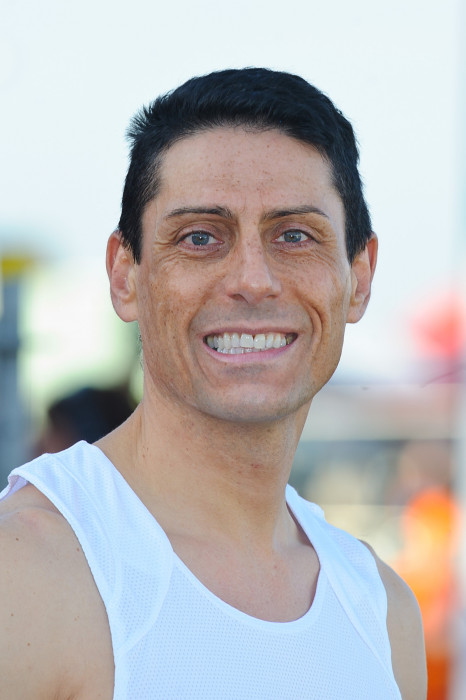 De Mooi announced he was leaving the popular BBC quiz show to pursue an acting career in May 2016. According to the Mirror, he was sacked by the corporation on the same day he was cleared by police over allegations he sexually assaulted a man in a Glasgow nightclub.
A Met Police spokesperson said: "A man was arrested at Heathrow Airport on Wednesday, 21 September on a European Arrest Warrant issued in the Netherlands in relation to an allegation of murder.
"Joseph Connagh, 46 (06/11/1969), self employed, of Monmouthshire appears in custody at Westminster Magistrates' Court on Thursday, 22 September."