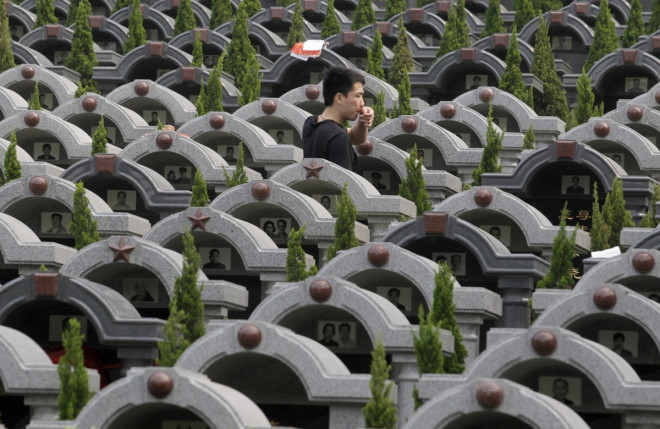 Tens of elderly Chinese residents of Anhui province are committing suicide to avoid a deadline which will ban cemetery burials.
The premature suicides of residents are taking place because they want their deaths to fall before a 1 June deadline when Anhui province authorities will shut all cemeteries.
If a citizen dies after the deadline date they will be cremated because the cemeteries are said to be taking too much space in the province.
"It's hard for the old people to accept the policy, so the government should give them more time to think about it, but not carry out the policy on such short notice," said one village elder in the region.
In a drastic move, some council officials have been smashing up coffins at funeral parlours to send a message that people will not be buried after the deadline.
"Before 1 June people can still consign their bodies for burial, but after that the only option offered will be cremation," said regional officials.
Local media has reported on many suicides acted out in order to qualify for a burial service.
One resident, Zhang Wenying, 81, hanged herself and left a note blaming the looming deadline as she wanted to have a respectable funeral.
There have also been reports of at least seven people commiting suicides in the provincial capital of Anhui in order to be buried rather than cremated.