The common assumption is that celebrities are on a different planet and have no cares about politics but many of the UK's rich and famous have willingly aired their views on party policies as 2015's general election fast approaches.
Whether they choose Labour, Conservative, Liberal Democrats, the Scottish National Party or Ukip, millions will flock to polling stations on 7 May to vote for the party they believe should be in power for the next five years.
Some are still undecided but celebrities like Cheryl Cole, Myleene Klass, Professor Green and Noel Gallagher have made it clear which policies they stand for, while YouTube vlogger Sprinkle Of Glitter and comedian Russell Brand have spoken directly to the party leaders to find out why they deserve the public's vote.
IBTimes UK looks at the celebrities who have challenged and supported politics in the run-up to election day...
Cheryl Fernandez-Versini
In a candid interview with The Telegraph's Stella magazine, the X Factor judge stated that while she has been a longtime supporter of the Labour party, she was questioning her allegiance due to the prospect of paying more tax.
The Promise This singer said: "It's hard for me, because all my friends and family vote Labour," reportedly adding that the proposed mansion tax would "f**k [her] over".
When asked if she had decided which party she will vote for, Fernandez-Versini replied: "Not really. I want to hear what everyone's got to say. I've always been Labour all my life but I want to hear what they've got to say for myself.
"Now that I'm a mature woman. I feel like a greater responsibility now to vote for who runs our country. And I pay a f*****g lot of tax. So I think that I need to have a really well-informed, well-educated opinion."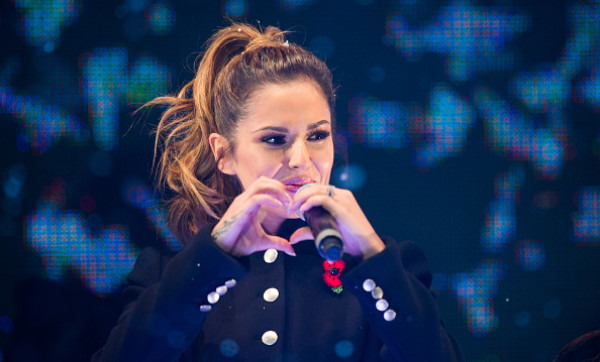 Myleene Klass
The TV presenter hit headline news in November 2014 when she grilled Labour leader Ed Miliband on his plans to enforce a mansion tax on houses worth more than £2m.
During their debate on ITV's The Agenda, Klass told the politician: "For me, what is so disturbing is the name in its own right - mansion.
"When you do look at the people who are going to be suffering this tax, it's true a lot of them are grannies who have had these houses in their families for a long, long time."
She added: "It's going to be the little grannies that have lived in those houses for years and years."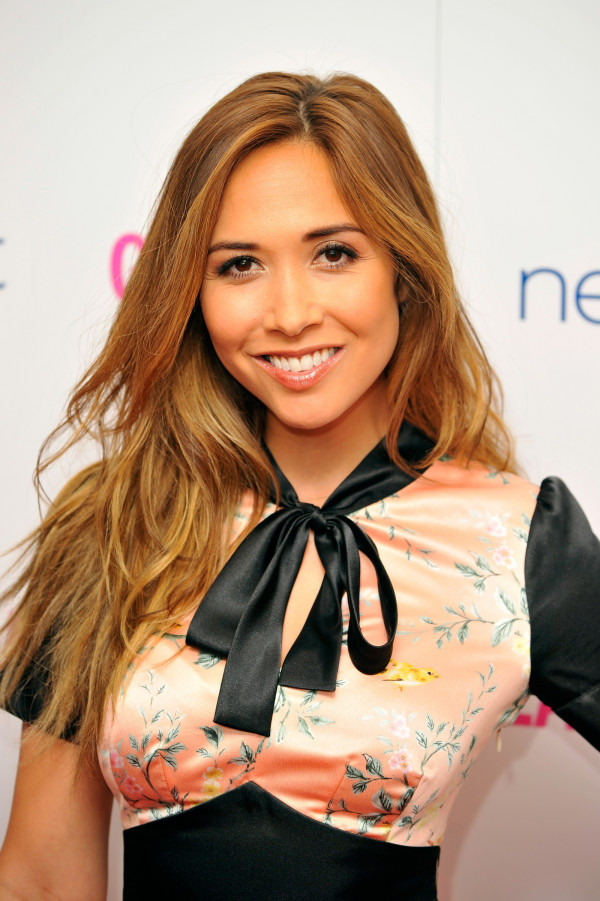 Russell Brand
The comedian invited Miliband to appear on his popular YouTube channel, The Trews, and proceeded to challenge the Labour leader on his views on human rights and banking.
Brand told the politician: "I don't think people want euphoria at this time. I think they want security, and stability, and an end to that fear."
While he remained objective when asked if he was siding with Labour during the interview, the Get Him To The Greek actor revealed several days later that the party has his vote.
He said in reference to Miliband in a new video: "What I heard Ed Miliband say is that if we speak, he will listen. So on that basis, I think we've got no choice but to take decisive action to end the danger of the Conservative party."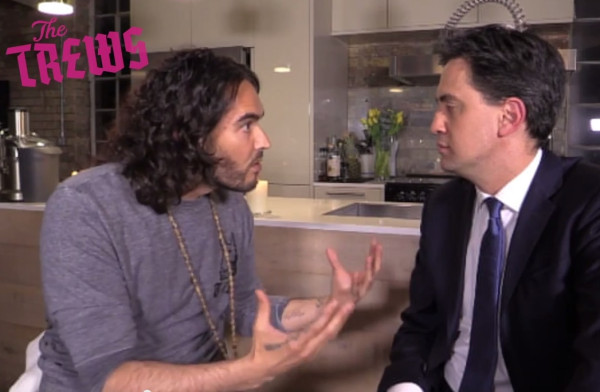 Joey Essex
The former The Only Way Is Essex star made a leap into politics this year and grilled some party leaders for an ITV documentary. Recalling his thoughts on Miliband and Lib Dem leader Nick Clegg - or Nick Leg as he mistakenly called him - Essex told the Radio Times:
On Miliband:
"He's a nice guy. Didn't give me no negatives. Just a normal, friendly man trying to rule the world."
On Clegg:
"He was quite an honest person, I must admit. He did actually say to me that he don't reckon he's gonna win this election."
On UKIP leader Nigel Farage:
"A very jolly man," was Joey's verdict. "And he says he wants to go to the Sugar Hut [the Brentwood nightclub that features in Towie] with me."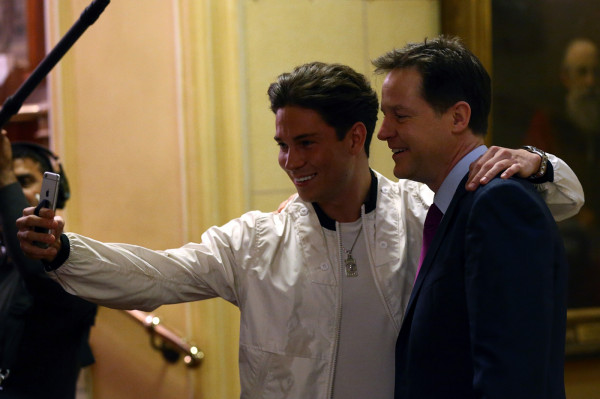 Sprinkle Of Glitter
The YouTube sensation, who has more than 2.1 million subscribers on her main channel, sat down with Miliband for a very objective interview on why young people should vote on 7 May.
Without revealing which party she would vote for, the vlogger, real name Louise Pentland, explained the two main areas of concern that would sway her decision.
She told Miliband: "Education - because my daughter's about to start school so that's really important to me. A lot of my friends are going through the anxious wait of what primary school [to send their children to].
She added of the NHS: "That was never something I really used until I had my daughter and I had quite a complicated delivery. I found them to be so fabulous and so helpful."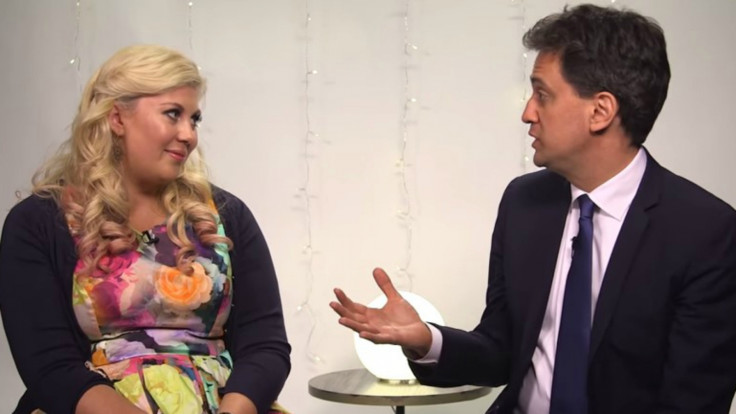 Duncan Bannatyne:
The Dragon's Den star said he was in favour of Labour's decision to abolish the non-dom tax status, tweeting:
However, he opposed the party's plans to erect a stone slab in Downing Street's garden with their six pledges inscribed, if they win the election.
Bannatyne tweeted: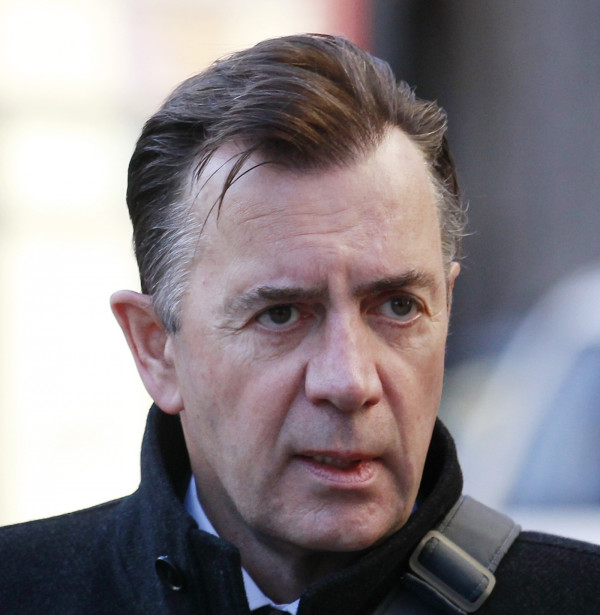 Professor Green
Joining the ranks of celebrities outraged by Labour's mansion tax plans, the Read All About It rapper told his Twitter followers that while he was previously "ignorant" about politics, he said the proposal was "stupid".
Mark Wright
Unlike his former Towie co-star Joey Essex, Wright reportedly told the Daily Star Online that he has absolutely no interest in voting and would rather "stand back and watch".
The Heart radio presenter said: "I don't take loads of interest in politicians or politics actually. I probably won't vote. I've stuck to a thing of not voting and I think I should just stand back and watch.
"Otherwise you end up getting wrapped up in something, like Russell Brand is, I'd be too into something that I don't really want to get stressed about."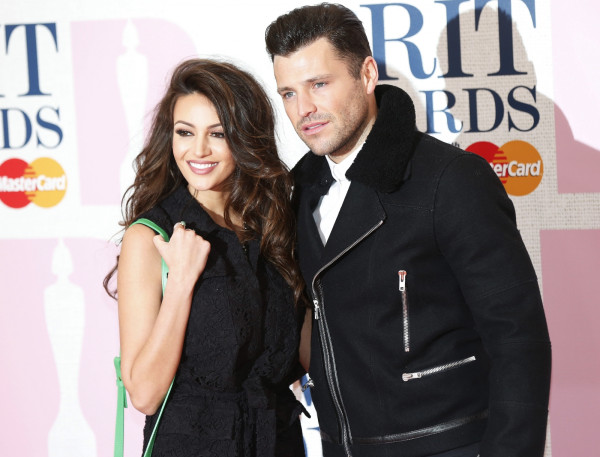 Noel Gallagher
Never one to shy away from a strong opinion, the former Oasis frontman told Alan Carr's Chatty Man that he has lost confidence in the current government.
He explained: "The nineties were great and that first period of New Labour, as they called it, was great. They kind of lucked out a bit because when they got in the internet exploded, so the economy exploded.
Sharing his thoughts on Prime Minister David Cameron and Miliband, Gallagher said: "The fact that Cameron didn't turn up for the debate is a disgrace. I think that Miliband, if he gets in, is just going to fail us. Because he is a ******g communist."