Election 2015: Van carrying 200,000 Hastings and Eastbourne ballot papers stolen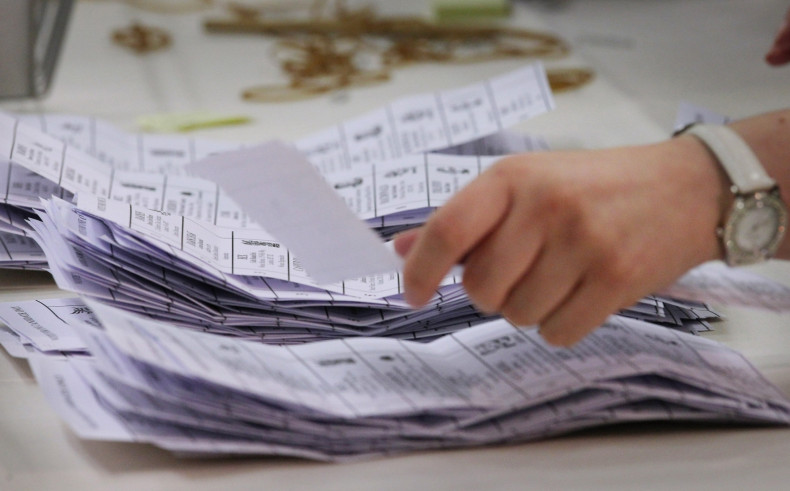 A van carrying more than 200,000 ballot papers destined for two constituencies in East Sussex has been stolen.
The papers were due to arrive in Eastbourne and Hastings and Rye ahead of the 7 May general election, but were taken in the Dagenham area of London before the van arrived.
Metropolitan Police do not believe the van was purposely targeted because of its contents, but it instead was merely a coincidence.
More than 70,000 of the papers were meant for Hastings. The council has spoken to the Electoral Commission and said it has taken steps to ensure the ballot papers will now not be used in the upcoming elections and for replacement ones to be delivered.
A spokesperson said: "We've spoken to the Metropolitan Police and it very much seems like it was a case of mistaken identity – we don't believe they deliberately targeted the ballot papers. I expect there are some very disappointed thieves out there somewhere.
"We will be able to tell if the papers used were stolen. The ones that we will be using will be different to the ones that were stolen."
A further 130,000 papers due for Eastbourne were also lost as the van was taken. The council also said they will be printing a different colour batch of replacement papers in order to prevent fraud.
A spokesperson added: "One unavoidable anomaly is that the previously issued postal vote ballot papers are on the original colours and can be posted or handed in at a polling station right up to close of poll on 7 May. However, these ballots have to be returned with the associated paperwork and go through a rigorous scanning process separate to the other ballots. They are not placed in ballot boxes at the polling stations.
"We have taken advice from the Electoral Commission and are confident that the steps we have implemented will ensure the accurate and successful completion of the elections on 7 May."