Elon Musk Plans To Integrate AI Startup xAI Into His Social Media Platform X
xAI is currently focusing on developing AI tools and the Elon Musk-led AI startup's first AI model is designed to answer questions "with a sense of humour".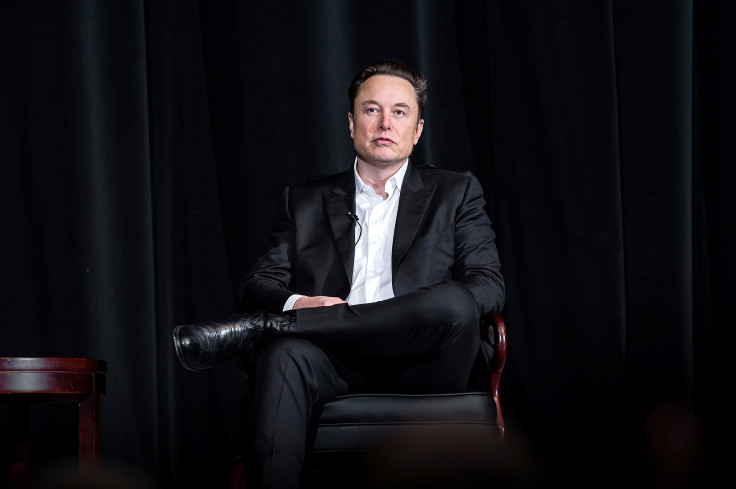 Elon Musk said his AI (artificial intelligence) startup xAI will be integrated into his recently acquired social media platform X (formerly Twitter).
xAI's integration into X will be a major step forward towards Musk's goal of transforming the social media platform into an everything app.
Taking to X, Musk shared a post to announce that xAI will be available as a standalone app, which will be open to select users as of now. "It will both be built into the 𝕏 app and be available as a standalone app," Musk wrote in response to a user's post asking if xAI was planning to launch its own app.
To recap, the 52-year-old tech mogul announced the formation of xAI back in July. Musk, who has previously accused other tech companies of taking advantage of Twitter to train their AI models, stated that xAI will use public tweets to train its AI models. Also, the company will rely on Tesla data to train AI systems.
Following in the footsteps of tech giants like Microsoft and Google and AI companies like OpenAI, xAI recently unveiled its first generative AI model called Grok. Notably, Grok will be available to all X Premium+ subscribers.
Musk has reportedly been working on xAI's maiden AI model Grok for a very long time. This doesn't come as a surprise as he would want to ensure Grok can compete with other popular AI-backed chatbots like Google Bard and ChatGPT.
What is the goal of xAI?
The goal of the Musk-led AI startup is to create AI-powered tools that "assist humanity in its quest for understanding and knowledge' and that Grok has been designed to answer questions "with a sense of humour".
According to Musk, xAI is a "maximum truth-seeking AI" that spares no effort in a bid to "unlock mysteries of the universe". The company's AI tools will go toe-to-toe with the likes of Google's Bard and Microsoft's Bing AI.
"Grok has real-time access to information via the X platform, which is a massive advantage over other models," Musk explained.
It is worth noting that Musk-owned X is a social media firm and is a separate entity from xAI. However, the companies work in tandem.
The future of AI, according to Elon Musk
In a discussion with UK Prime Minister Rishi Sunak, Musk admitted that he thinks AI is "the most disruptive force in history". Towards the end of the 50-minute interview, Musk said the technology will make "paid work redundant".
Moreover, Musk warned of humanoid robots that "can chase you anywhere". To those unaware, Musk co-founded OpenAI, the company behind the widely popular AI chatbot ChatGPT back in 2015. He stepped down from the board in 2018.
Tesla lithium refinery
xAI is also working closely with Musk's electric car-making company, Tesla. The billionaire recently referred to Tesla's lithium refinery as a "money-printing machine". The system is set to debut ahead of its previously announced launch date and is expected to expand in scope.
According to a report by Electrek, the primary purpose of the plant will be to make lithium hydroxide that helps Tesla to produce battery cells at the company's Gigafactory in Austin, Texas.
The plant's secondary goal involves demonstrating the power of Tesla's cheaper new processing system. This system has the potential to become an industry-wide standard and transform the electric vehicle industry if it manages to garner popularity.
In May, Musk said that the plant will be able to make enough lithium to support the production of around 1 million EVs annually, Tesla is reportedly investing $365 million (about £304 million) in the plant and is set to hire about 165 full-time employees.
© Copyright IBTimes 2023. All rights reserved.