Emma Watson turns 26: OMGYES.com confession and other highlights from Harry Potter star's year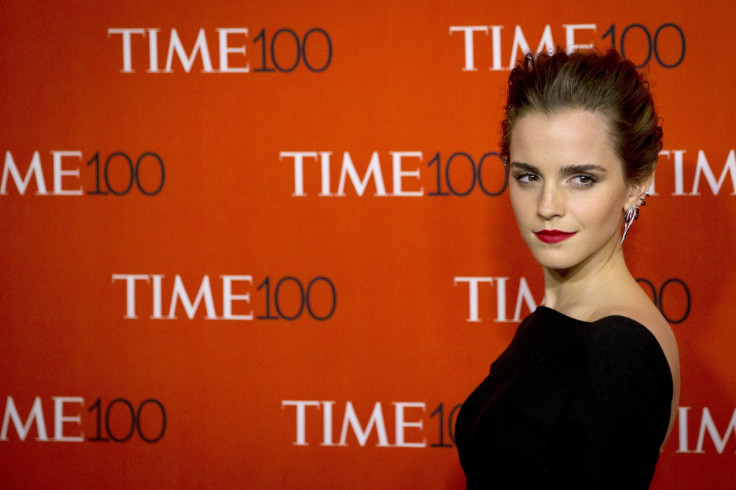 After a tremendous year Emma Watson has much to celebrate on her 26th birthday (15 April). The actress, who found fame as schoolgirl Hermione Granger in the Harry Potter franchise, has lent her voice to string of worthy causes and continues her fight against gender inequality. As she prepares for all chapter 26 has to offer, IBTimes UK revisits a few of the her biggest highlights over the last 12 months.
Time 100 honouree
Days after celebrating her 25th birthday, Watson, who is a goodwill ambassador for UN Women and figurehead of the gender equality campaign HeforShe, was named in Time Magazine's 100 most influential list. She was one of the honourees at the red carpet annual gala at the Time Warner Center in New York on 21 April.
Sabbatical
In February of this year, Watson announced plans to take a year-long sabbatical from the big screen in a bid to become a better feminist, stating that she must work on her "own personal development" if she was to make any impact on women's rights.
"My own personal task is to read a book a week, and also to read a book a month as part of my book club," she explained. "I'm doing a huge amount of reading and study just on my own. I almost thought about going and doing a year of gender studies, then I realised that I was learning so much by being on the ground and just speaking with people and doing my reading."
OMGYES.com confession
Earlier this year Watson did her part to break the female pleasure stigma by embracing her sexuality. The British actress has admitted to owning a paid subscription to a "sexual pleasure research site" – OMGYES.com.
Speaking at the How to Academy talk in London, the star told feminist icon Gloria Steinem that the online training program, which aims to make users better in bed by teaching people how to make any woman climax, was worth the £40 ($56) subscription. The creators of the site, which is used by men and women, boast that "is an entirely new way to explore fascinating, useful and fun information that's been uncovered in new research".
"I wish it had been around longer. Definitely check it out," said Watson. "It's an expensive subscription but it's worth it."
Beauty and the Beast live action movie
Although she is taking an acting hiatus to focus on her other passion, she will be seen in Disney's live-action version of Beauty and the Beast, having bagged the lead role. She previously told fans on Facebook:"It was such a big part of my growing up, it almost feels surreal that I'll get to dance to 'Be Our Guest' and sing 'Something There' . My six-year-old self is on the ceiling, heart bursting. Time to start some singing lessons. I can't wait for you to see it. Emma x"
© Copyright IBTimes 2023. All rights reserved.